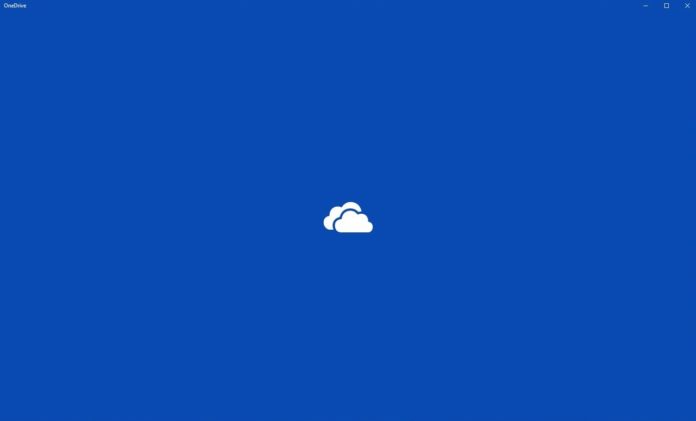 Microsoft is preparing a new update for OneDrive desktop client on Windows 10. Earlier this week, senior OneDrive PM Stephen Rose highlighted some new features for OneDrive app and it's arriving later this month with battery life improvements.
Microsoft is also adding other improvements like a new updated activity center and the ability to send feedback. Microsoft says that the new OneDrive client is designed to "help users feel more in control" and help them understand what's happening with their files.
Microsoft is adding the following features to OneDrive desktop client on Windows:
Pause OneDrive sync when Battery Saver is on.
You can Send Feedback to Microsoft's OneDrive team.
New and improved Activity Center.
Battery life improvements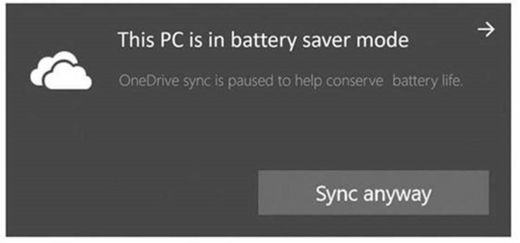 To help conserve battery life on Windows devices, OneDrive will pause syncing when you switch your device into battery saver mode and the system will show a toast notification informing you about the change.
There will be an option "sync anyway" on Windows toast notification to un-pause sync while the system-wide battery saver is turned on.
When the device is no longer in "battery saver" mode, OneDrive will auto-resume the sync-activity to serve you better.
"We will also give you the option to 'Sync anyway', which will un-pause sync and will respect your selection while OneDrive is running (until you sign-out or exit OneDrive or shut down your device) even if the devices switches to/from "battery saver" mode," Microsoft's senior OneDrive PM Stephen Rose explains in a blog post.
Easily send your feedback to OneDrive team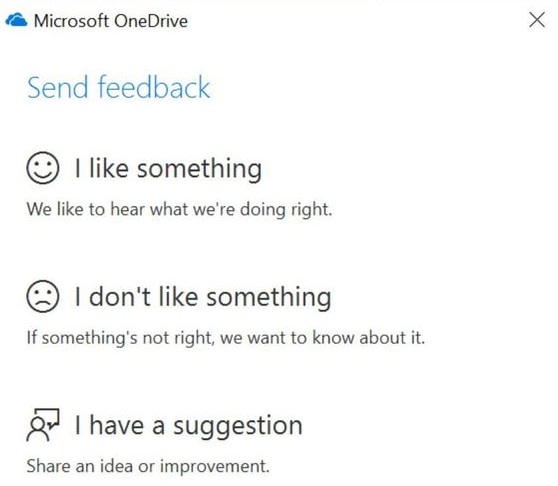 Next up is the ability to send feedback to OneDrive team. This feature begins rolling out to customers in July 2018 and you will be able to send positive or negative feedback to Microsoft by clicking on "Send Feedback" option which can be under settings/preferences menu.
Microsoft says that the users can also suggest a new idea by clicking on "I have a suggestion," which opens Microsoft's UserVoice website.
"If your organization has "Report a problem" disabled, the same policy will also disable Send feedback," Microsoft explains.
The all-new OneDrive Activity Center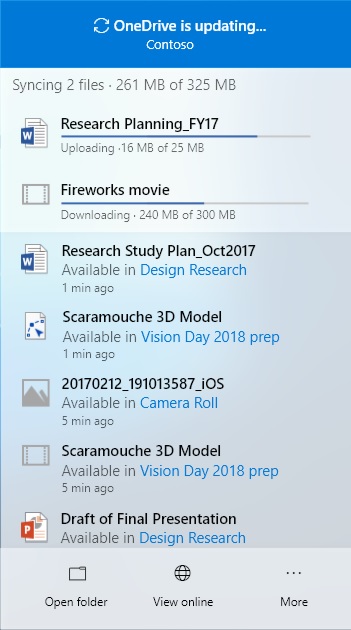 Microsoft is also improving the OneDrive Activity Center, which is the go-to place for all status related activities. Microsoft says they've "modernized" the Activity Center and now you'll more easily see the status of your files.