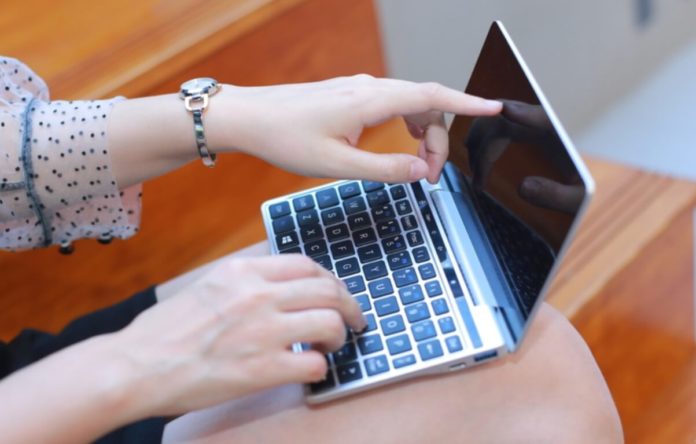 GPD Pocket 2 is arriving sooner than expected as the product page has been published on Indiegogo although the crowdfunding campaign is not yet live. GPD Pocket 2 is a pocket-sized 'ultra-sleek' laptop powered by a full version of Windows 10 Home operating system.
"We're back with a new generation of our beloved GPD Pocket. As a pocket-sized laptop, the GPD Pocket 2 meets end-to-end premium mobile computing needs of business professionals. The GPD Pocket 2 is equipped with the same MacBook-level processor, active cooling design, and runs on Windows 10. It outperforms Microsoft's new Surface Pro in some extreme performance tests," the company said on Indiegogo page.
If you still yearn for a pocketable computing Windows 10 device, the GPD Pocket 2 could be just the thing to satisfy. On the Indiegogo page, GPD is comparing the Pocket 2 device with Apple's MacBook and Microsoft's Surface Pro (m3).
According to GPD, the Pocket 2 is 57% less thick than the first generation model and it weighs 455g less than Apple MacBook and 303g less than the Microsoft Surface Pro. It features a 7-inch IPS 1920×1200 resolution screen (323) PPI screen. The company says that the display has been designed to provide a bright experience with better in screen details than the predecessor.
GPD Pocket 2 Specifications
OS: Windows 10 Home.
Design: UNIBODY machined magnalium body.
Display: 7-inch (1920×1200) H-IPS display with support for multi-touch and 323 PPI.
Processor: Intel Core m3-7y30 clocked at 1.0GHz/2.6GHz (Dual core with 4 threads).
Graphics: Intel HD Graphics 615
RAM and storage: 4GB / 8GB LPDDR3 and 128GB internal storage.
Connectivity: Supports 802.11a/b/g/n/ac wireless networks and Bluetooth 4.1.
Two USB-A Ports and one USB-C port.
Size: 181×113×8-14mm.
Weight: 465g.
Features active cooling.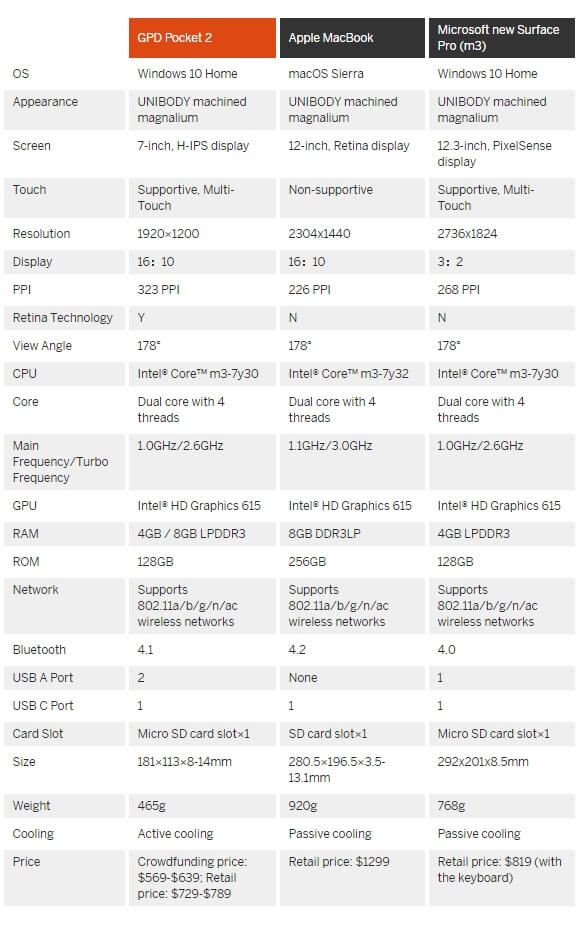 The crowdfunding price of the GPD Pocket 2 could be around $569-$639 and the expected retail price is $729-$789.
The concept of GPD Pocket is indeed good but the regular consumers most likely won't have a need for a device like this. It could be useful for some businesses and smartphone users as it's one of the best ultra-mobile productivity devices.