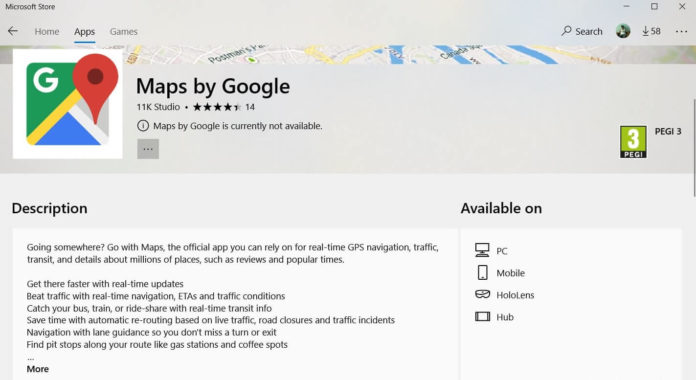 We recently saw the release of new, unofficial Google Progressive Web Apps for Windows 10 in the Microsoft Store from a third-party developer. The apps now appear to have been taken offline because these apps were made by a third-party developer.
The listing of the apps are still live on Microsoft Store but you can no longer download them. The seven apps were published by a developer called 11K Studios Interactive, so they don't have the official backing of Google. The apps were web wrappers that provide access to each service with a banner advertisement.
While there doesn't appear to be an official reason but it's likely that Microsoft removed them due to some sort of quality control initiative or it could be a request from Google itself.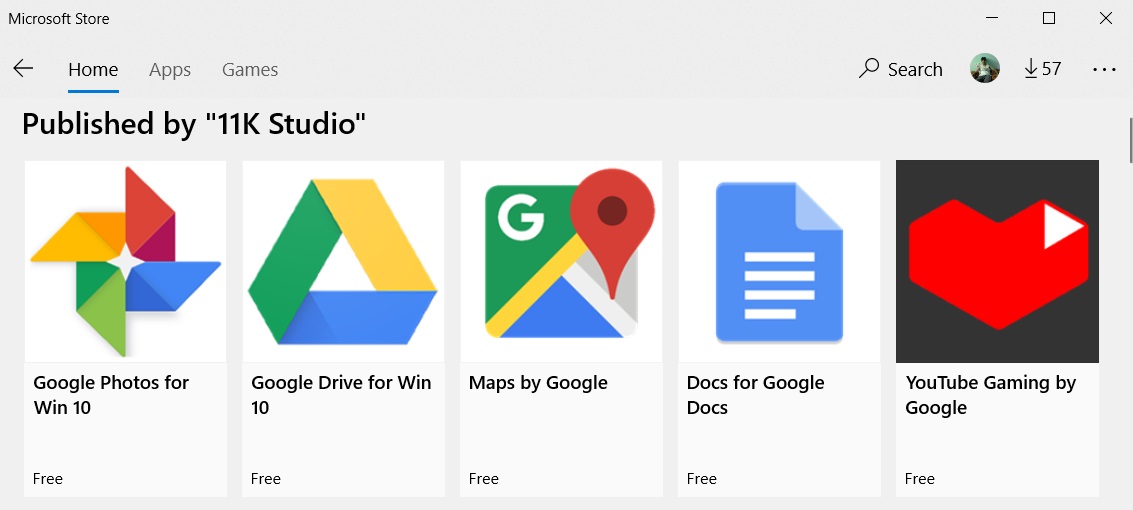 For a record, the developer 11K Studios brought seven Google web apps to the Store, including Photos, Drive, Maps, Docs, Sheets, YouTube Gaming, and Slides. While most of them are gone, Docs and Sheets are still available for download.
PWA is basically a web wrapper of the service that kind of work like mobile-optimized websites. It has additional functionality such as notifications and other native APIs. A well designed PWA can have the same functionality and experience as a traditional app. One example of a new PWA is the Twitter app which works like a charm on Windows 10 devices.
Microsoft is betting big on Progressive Web Apps
Microsoft is exploring ways to improve the adoption of PWA apps on Windows 10. Numerous companies like Twitter and Uber are also developing Progressive Web Apps (PWAs) due to the fact that it can run on a variety of devices including Windows 10 and Android.