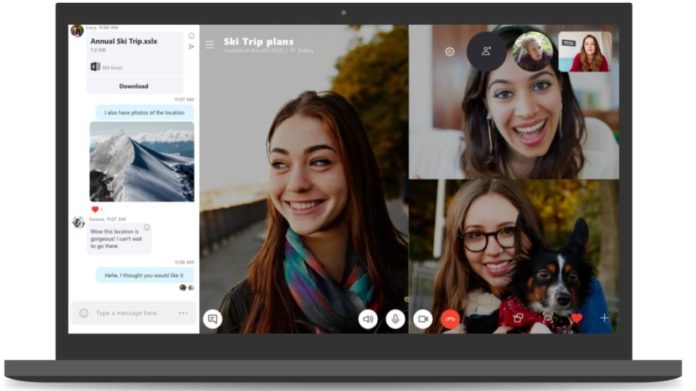 Microsoft recently announced a major update for Skype UWP app on Windows 10, bringing new features and refinements. Microsoft today in a blog post announced that the old classic Skype is also receiving a new update with similar changes and improved interface.
If you're still using the classic Skype desktop app on your Windows PC, you might want to grab this update as it brings a new interface. It is, however, worth noting that the older version of Skype will stop working on Windows devices.
Today, Microsoft is rolling out the new version of Skype (v8) to all desktop users, and the older versions will no longer work after September 1.
"We are encouraging everyone to upgrade now to avoid any inconvenience as only Skype version 8.0 will work after September 1, 2018," Microsoft explains in a blog post.
This new version of Skype for Windows 10 comes with several new features such as reactions to messages, new Chat media gallery and other changes will arrive in the near future. While most of the changes will improve the user experience, unfortunately, the modern version has dropped support for legacy features. For example, you won't be able to open conversations in separate windows.