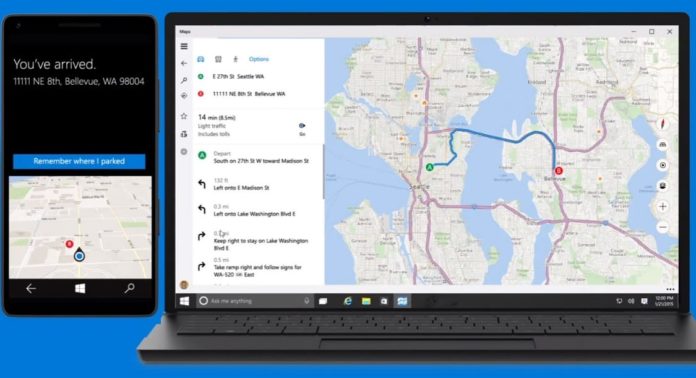 The users criticized Microsoft for outdated Maps platform on Windows 10. Microsoft earlier this year said that they are planning some fundamental platform updates that would bring and it was supposed to launch in summer.
Microsoft is today rolling out a big update to Windows 10 Maps app. It's a platform update and you'll notice improved directions system, street, locations and more. Microsoft will continue to keep maps updated and the company would accelerate the process to ensure that the updates are delivered on time.
In other news, Microsoft recently rolled out a new update for Maps app on Windows 10 and it bumps the app to v5.1806.1821.0. It adds a couple of new features that would improve the maps experience on Windows 10.
The Street View feature has been improved and it's great if you want to look at a specific location immediately. Anyone living in a major conurbation will likely have seen house and buildings on Maps. While the camera collects imagery of the real world, it's now possible to see additional information from the photos — including house numbers directly on the map.
In addition to the aforementioned feature, you can now save the places you are looking for and find locations near you easily with shortcut menus.
The new maps platform update is live for everyone but to get the new Maps app, you would need to join the Windows Insider program and head to the Microsoft Store.