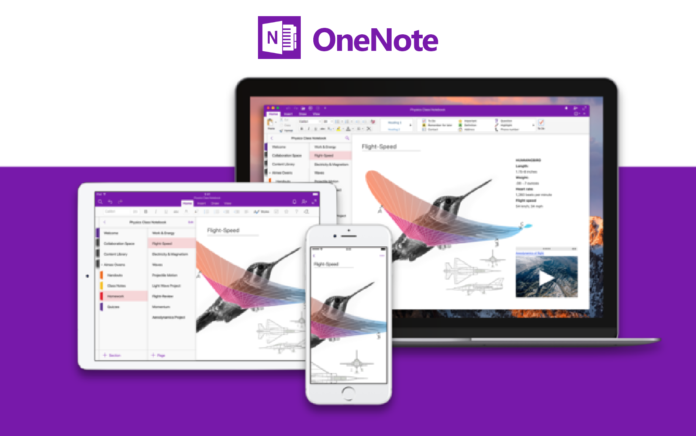 Windows 10 users are receiving an update for OneNote which brings a really handy feature to the table. OneNote, if you don't already know, is a note-taking app with a professional touch. It is easily one of the best note-taking applications available on all platforms. Notes can be typed in and also written down if your device has Windows Inking support. But these are not the fastest method to take notes. The fastest method is to dictate the notes so that you just have to speak and the app will type itself. In its effort to make OneNote as complete as possible, Microsoft has added this very same functionality in the app.
OneNote updated with a hands-free dictation feature
The update is available to Windows 10 users with Office 365 subscription. The feature makes it really easy for users to take down notes. One of the best things about the feature is that the users can edit the notes even while the dictation is going on. This means that the words will appear on the screen when you speak and at the same time you can edit the already completed sentences by adding punctuations or other words. The dictation feature will not pause while you are speaking and editing the sentences simultaneously.
The dictation support currently supports nine languages. The feature makes note taking easier for people with disabilities. The feature can be accessed by simply selecting the dictate button.
One interesting thing is that with the Windows 10 April 2018 update Microsoft added a new feature to Windows 10 by which you can dictate words to be typed automatically on any textbox in any app. This feature can be accessed by pressing both the Windows key and H key together. You can use this feature instead of the dedicated dictation mode that OneNote got with the update. But the difference here is that the built-in dictation mode in OneNote will be able to work even when you are editing the sentences.
The update also brings in a few bug fixes and performance improvements. You can update OneNote by clicking here.