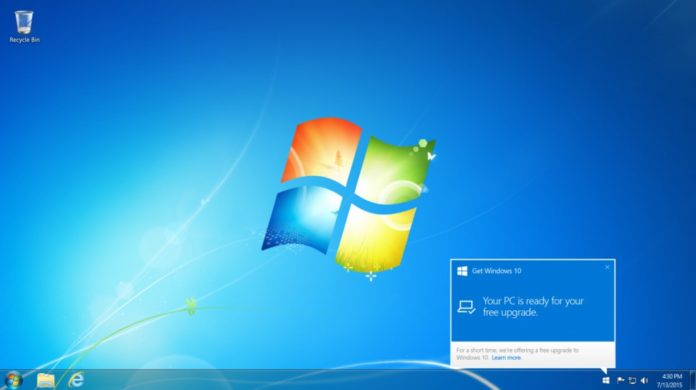 Windows 7 was undoubtedly one of the most popular desktop operating systems by the Redmond-based tech giant Microsoft. Interestingly, it's still in use today, more than three years after Windows 10 operating system launch. This is nothing else than a living proof that the users are still not ready to give up on this OS.
As weird as it may sound, Windows 7 operating system is growing faster than Windows 10, according to the latest report from NetMarketShare. It appears that Windows 7 has gained 1.24 percent market share, meaning that Windows 7 jumped from 41.79 to 43.03 percent in June, while on the other hand, Windows 10 improved from 34.74 to 34.92 percent.
It's worth noting that Windows 7 is also approaching EOL (End of life) in January 2020. Windows 10 is apparently better, faster and secure than Windows 7, but for some reasons, it looks like the world is not ready to give up on this OS just yet.
With just 18 months remaining for EOL, there's a small chance that a significant number of desktops would still be running Windows 7 when Microsoft officially discontinues the desktop platform.
Windows 10 is, of course, better than Windows 7 in terms of performance, feature and security. Windows 10 is now the company's only focus in the desktop OS world and it features a modern UI with a touch of Fluent Design.
It's quite obvious that Microsoft wants to see Windows 7 gone and everyone using Windows 10, but it'll take a while before everyone upgrades to the newest version of the operating system.

Speaking of unsupported Windows XP, the market share of the old OS has also declined the last month to 3.96 percent of the desktop computers worldwide, which is a good news for everyone. Windows 8.1 also declined the last month to 4.89 percent, which allowed macOS 10.13 to become the third most-used desktop OS with 5.36 percent market share.
Windows 7 no longer receive feature updates and while the security patches are still delivered on second Tuesday of every month, this will soon come to an end as Windows 7 is also approaching End of life (EOL), and with the deadline set for January 2020.