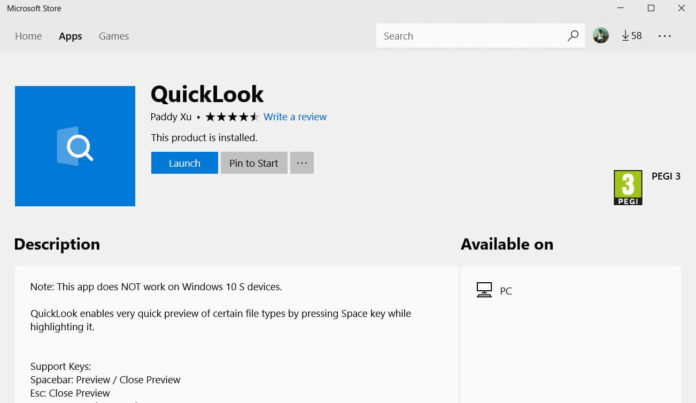 In OS X, you can select a file and press Space for a quick preview of it, just like how you can preview app window in Windows 10. While you can also preview a file in File Explorer with Alt+P keyboard shortcut, there's a better solution. Quicklook is a free app available in the Microsoft Store and it gives you the same feature but its slightly better.
The ability to preview files such as photos and videos on Macs is one of the popular features, and you can easily get it on your Windows 10 PC using Quicklook app, which provides a similar functionality.
Seer is indeed a better solution than Quicklook, but the latter is available for free on the Microsoft Store, and on the other hand, Seer is available for download from a website.
Quicklook has an elegant design and it also works with the UWP apps, such as Microsoft Photos and MS Paint. It's one of the best ways to quickly preview files on Windows 10.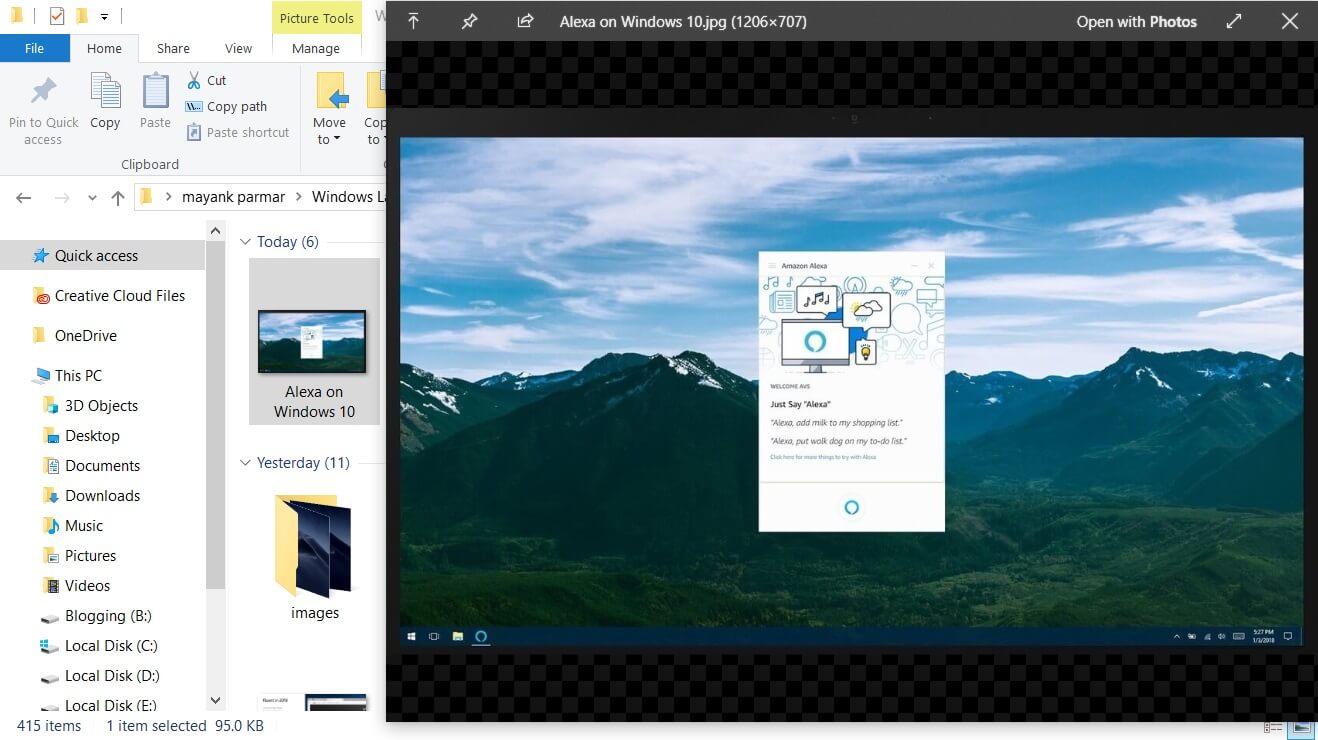 If you select a photo and press spacebar, you can see a quick preview of the photo without having to open the photos app. There's also an option to open the previewed photo in the official Photos app.
It's a third party app but surprisingly it worked well enough in Windows 10 when I tried it out. The animation is indeed slow, and you can expect some bugs here and there. Quicklook is an experimental app but still, it works really well with common files such as photos.
If you preview a PDF file, it will let you open Microsoft Edge as well. It's worth noting that the app support tons of different file types. You can download it from the Microsoft Store.
If you're looking for a better solution, you might want to try Seer, a Win32 app, that works just like Quicklook but it has the ability to copy photos or frames of videos to your computer's clipboard.
The main design difference is how previews appear on your screen.
Inspired by Mac, Seer is a powerful and innovative solution that delivers a better experience on Windows 10. You can download it from here.