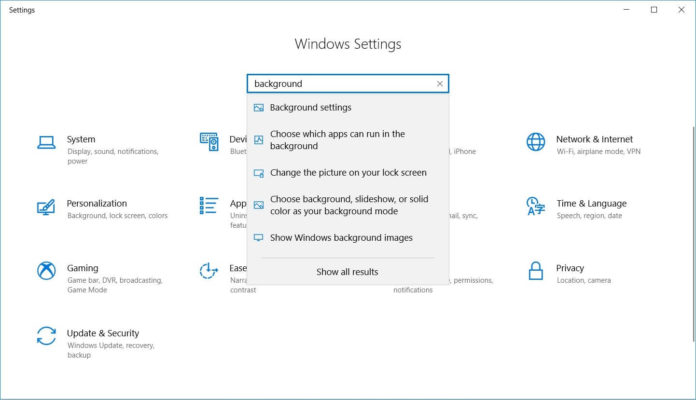 At WWDC conference earlier this month, Apple announced that the next version of its desktop operating system codenamed Mojave, which comes with a new dynamic desktop feature. Windows 10 already has advanced settings for desktop background, and it appears that you can easily enable the dynamic desktop feature on your computer.
Apple's macOS Mojave Dynamic Desktop feature basically shows different wallpaper throughout the day, and while Windows 10 natively supports cycling between multiple wallpapers, but it's not based on a day and night schedule.
A developer T1m0thyj has created a small program that ports the new Dynamic Desktop feature to Windows 10.
in Windows 10, you can allow the system to change the desktop background automatically, and if you want more control over the way this whole thing works, you might want to install a new third party app called WinDynamicDesktop.
With WinDynamicDesktop, you can install a feature similar to macOS Mojave Dynamic Desktop on your Windows 10 device. It can be also said that the app will greatly enhance the Windows 10's default desktop settings with a few new options.
Apple's Dynamic Desktop is available in the new version of macOS, and it can change the wallpaper of the Mac device automatically, but unlike Windows 10, it runs on a series of parameters like day and night.
The app WinDynamicDesktop works in a similar way. It will automatically replace the wallpaper of your Windows 10 device when the clock hits day and night schedule.
"Windows 10 natively supports cycling between multiple wallpapers, but not based on a day and night schedule, so I wrote this app to do that. All you need to do is run it, enter your location, and close the app, then it will minimize to your system tray and change the wallpaper in the background" the developer explains in a Reddit post.
WinDynamicDesktop isn't a hack or trick. It's a simple tool that more or less brings macOS' Dynamic Desktop to Windows 10, and it works like a charm.
How to get MacOS Mojave Dynamic Desktop on Windows 10
Download and install WinDynamicDesktop from GitHub.
Run the .exe (executable) app.
Enter the location (Why? Because the background would change based on your region. When you will submit your location, it automatically sets the times of sunrise and sunset each day).
That's it, and there's not much you can do.
The app will change rotate the desktop background throughout the day and night.
It's a small program and it has a minimal interface, which means that it can be used on low storage tablets as well. You can access the settings from the taskbar, as the app stays in the tray all the time.
It's a work in progress project, and the developer says that the app may still have some bugs. Do you think Windows 10 should natively support the Mojave-like dynamic desktop feature? Let us know your thoughts in the comments below.