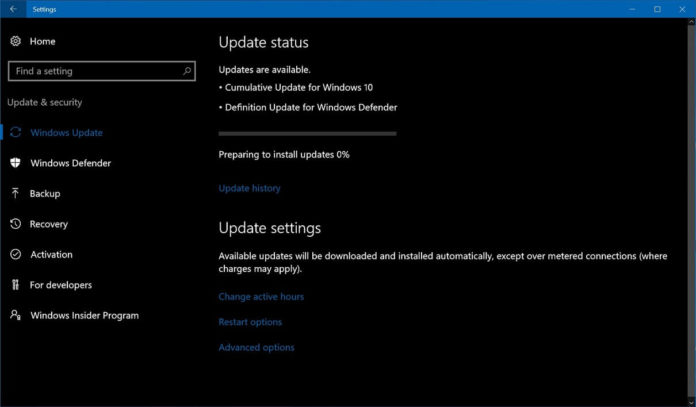 Earlier this week, Microsoft released new June 2018 patches for all supported versions of Windows 10 operating system, including the newly released Windows 10 April 2018 Update (version 1803). At that time, the company acknowledged only one issue in a patch for Windows 10 April 2018 Update, but the company has recently updated the support page to include one more issue.
Microsoft has acknowledged a new issue in June 2018 patch for Windows 10 April 2018 update, which was released on Tuesday. The updated support page has confirmed a new issue that affects Microsoft Edge.
It's worth mentioning it's not a critical bug and it should not be a big deal for most of the users. Microsoft Edge could hit glitches where the browser would stop working "when it initializes the download of a font from a malformed (not RFC compliant) URL".
Microsoft hasn't issued any workaround yet, but the company says that they're
working on a resolution and it would become available later in June. You won't have to wait until the next Patch Tuesday, as Microsoft plans to release another cumulative update later this month.
Microsoft has already confirmed issues with SMBv1 protocol in Windows 10 April 2018 Update, and it can be addressed if you enable SMBv2 or SMBv3 on both the SMB server and the SMB client. The fix will be shipped later this month as well.
"Some users running Windows 10 version 1803 may receive an error an invalid argument was supplied when accessing files or running programs from a shared folder using the SMBv1 protocol," the company explains.
The June 2018 patch for Windows 10 April 2018 Update delivers a smooth user experience, and there are only two known issues.
The cumulative updates that will be shipped later this month will also include fixes to address other bugs.
The patch also fixed several bugs and issues with June patch for Windows 10, and it bumps the OS version to 17134.112. There are security improvements for Windows 10 version 1803 and the pre-installed apps and software. You can always verify the installation of the update, to do so, you can press the Win key + R and then type winver. If the version number matches, then the update is installed correctly.