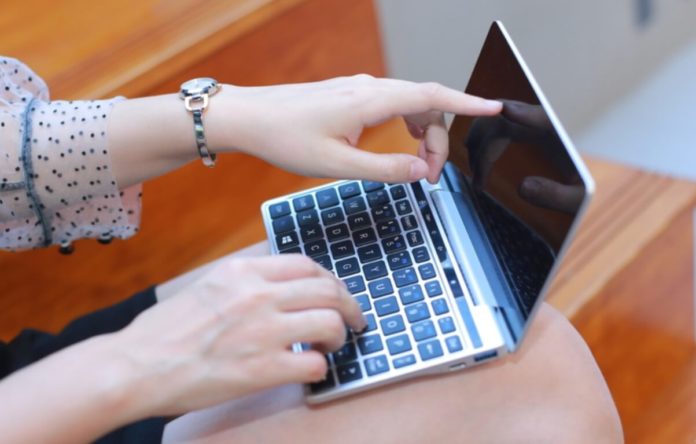 GamePad Digital (GPD), the makers of portable Windows-powered computers recently announced the second generation model of the Pocket PC lineup. The GPD Pocket 2 will run Microsoft's Windows 10 operating system, and it's a micro-size device coming with hardware that you will find on a 15-inch laptop.
On June 1, the owner of GPD announced the campaign and also shared some photos of the Pocket 2.
It's a super-portable laptop that can run Windows 10 and Ubuntu. It appears that the company will not sell the Linux variant but you'll be able to install it manually. The micro-size device features a 7-inch display with 1920 x 1200 pixel touchscreen resolution.
The look of the GPD Pocket 2 is similar to first generation variant. GPD has included all the features that you may find on a high-end laptop from big manufacturers. For example, the GPD Pocket devices come with a keyboard, although it's small and extremely portable, you can still type, it's one of the minor drawbacks.
GPD Pocket 2 Specifications
GPD Pocket 2 is powered by the latest Intel Core M3-7Y30 Kaby lake processor. While the other details of the chipset are unknown at the moment, the Intel's official site says that the processor supports 4M Cache and it can be clocked at up to 2.60 GHz.
It comes in two variants, the base model has 4GB of RAM, and GPD is also going to sell the device with 8GB of RAM, coupled up with 128GB of eMMC 5.0 storage. The Pocket PC also supports MicroSD card slot and features the long-lasting 6,800 mAh battery.
GPD Pocket 2 has USB Type-C port and 2 USB 3.0 Type-A ports. The device comes with pretty good hardware, and as you can see above.
It's worth noting that the company is in the process of preparing the Pocket 2 for the Indiegogo campaign, and we'll update this article when more details are available.