Apple's latest-generation MacBook Pro comes with Touch Bar that adds a row of multitouch controls to the top of the keyboard. It looks like that Apple's technology is also coming to Windows 10 devices. ASUS, the Taiwanese multinational computer and phone hardware and electronics company is working on Touch Bar-like feature for its upcoming Windows 10 laptop or notebook.
It appears that the feature is very similar to Apple's Touch Bar but it would be more advanced thanks to Microsoft's Windows 10 operating system which also allows developers to add support for the feature. It means that the third-party app will be also allowed to access the Touch Pad.
ASUS might be working on this feature for its high-end laptops lineup, and some extensions available in the Microsoft Store suggests that the feature will be called ScreenPad. The unreleased extensions can be installed and used on an ASUS laptop.
While at this point details aren't very clear, but it appears that the ASUS' high-end laptops will only come with Touch Bar-like implementation and it would allow users to perform certain tasks.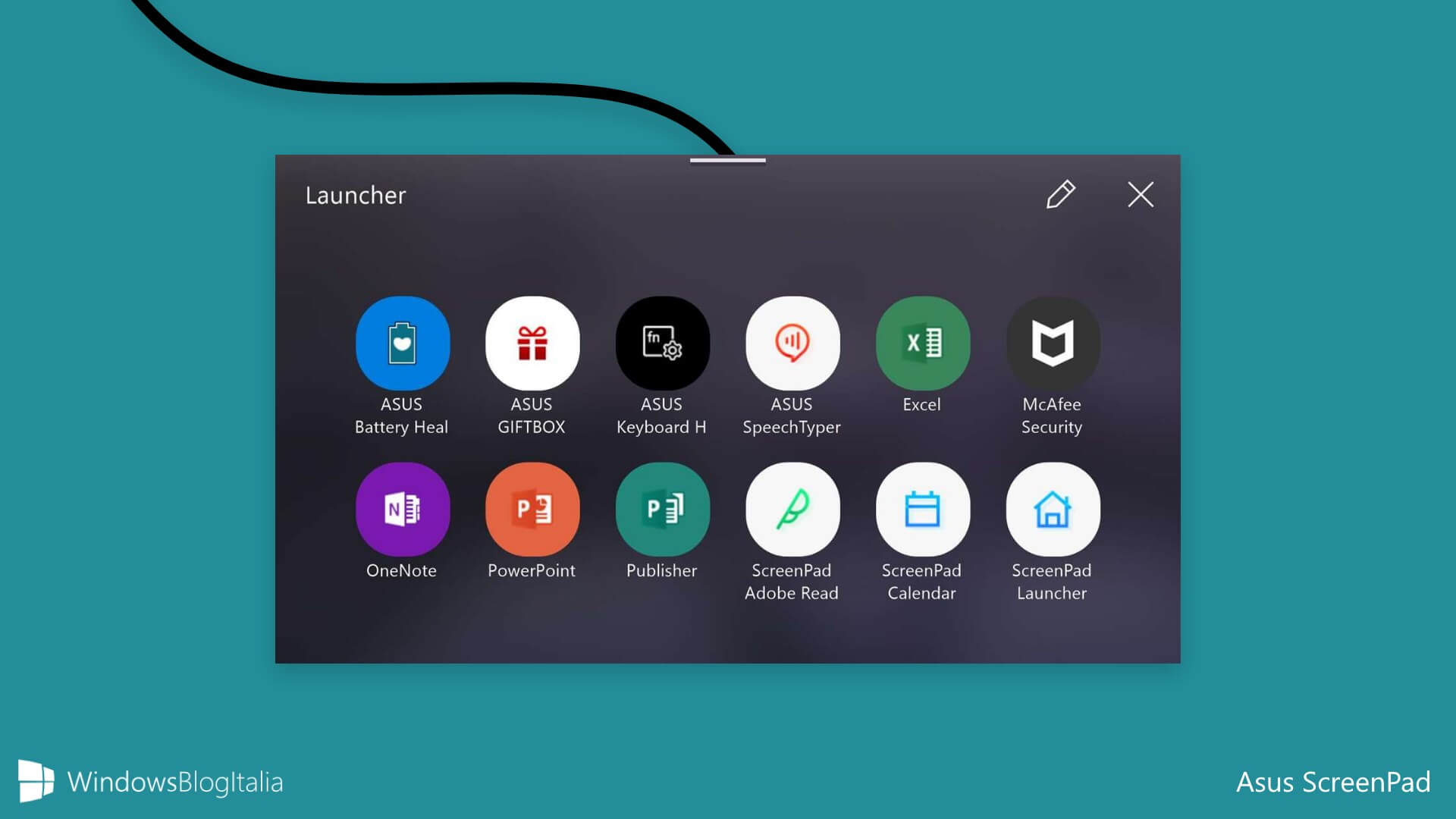 A touch-pad on a Windows 10 PC would be useful as it could allow users to perform certain tasks. For example, you'll be able to change the track, increase volume, access music controls, copy or paste texts. Furthermore, Microsoft's Office suite will support the feature as well.
While it appears that the feature called ScreenPad can be used on an unreleased ASUS laptop, but it's likely that the other OEMs could also implement such a feature on their devices. Needless to say, it's not yet known how advanced this implementation is going to be.
It's necessary for a device to meet certain hardware requirements in order to support the Windows 10's ScreenPad feature. By the looks of things, the ASUS device will come with VIDIA GTX970 graphics cards, precision touchpad and touchscreen. It will also Toshiba TC358870XBG Video Bridge IC and ITE8225 MCU.