Microsoft is betting big on Windows 10 ARM project and the devices with this new version of Windows are expected to become available this summer. Majority of retailers have already agreed to support Always Connected Windows 10 PCs. The retailers in the US, Australia, China, Italy, France, and the UK will sell these devices both online and offline.
While the software giant is just getting started with Windows 10 on ARM, IDC analysts Jitesh Ubrani stated that Microsoft's efforts to run Windows on ARM could help detachable devices in future as tablet market continues to decline.
The new tablet numbers for the first quarter are no good as IDC has pointed out that tablet shipments fell 11.7 percent compared to last year. While on the other hand, the detachable category now has over 15 percent of the market share, with sales increasing nearly 3 percent.
IDC also stated that the Google's Chromebook will help the detachable business, especially in the educational market. While on the other hand, Windows 10 ARM devices are just now starting to enter the marketplace could soon contribute to the market, and the OEMs are also working on affordable devices to compete with Chromebook.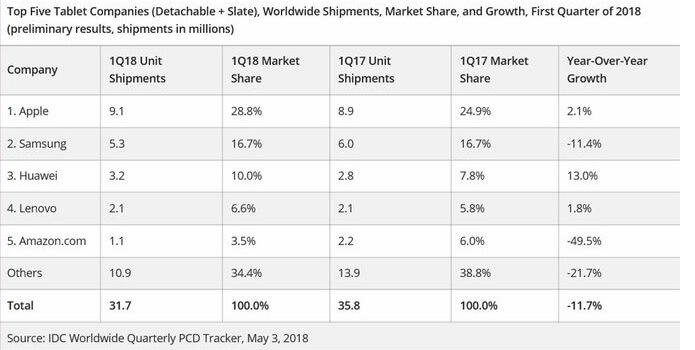 "Google's tighter control and integration of Chrome OS will allow brands to focus more on hardware design and additional services rather than spending resources reconfiguring Android to work in a detachable setting. Combined with Microsoft's efforts to run Windows on ARM, the detachable market is poised for strong growth in the near term," Jitesh Ubrani, IDC analyst said.
The Always Connected PCs is a good idea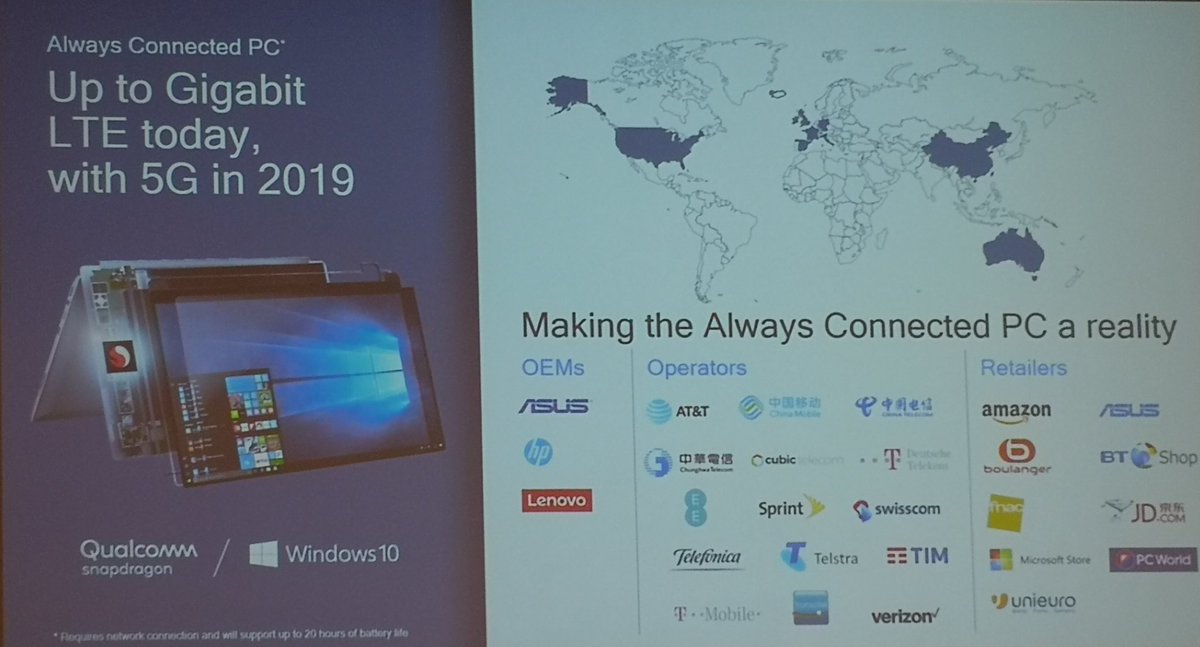 Windows 10 on ARM is a pretty big deal, especially for the detachable category. Microsoft is working with Qualcomm to improve the performance of Windows 10 on Snapdragon mobile chipsets. While the reviews so far have been pretty positive, the limitations of Always Connected PCs is still bothering some users. Microsoft has however confirmed that the future updates for Windows 10 will improve the Always Connected PCs experience.
The current lineup of Always Connected PCs features a 2-in-1 body and offers unaltered Windows 10 experience running on a CPU designed for phones. The Windows 10 on ARM project offers excellent battery life, with the current generation Always Connected PCs lasting days on a single charge.
The devices are always connected, which means that these PCs are more like mobile with a full desktop experience. Needless to say, Windows 10 on ARM is not for people who do heavy computing. In other words, Windows 10 ARM devices is a great deal for those customers who use a PC for web browsing, music listening, and average gaming.