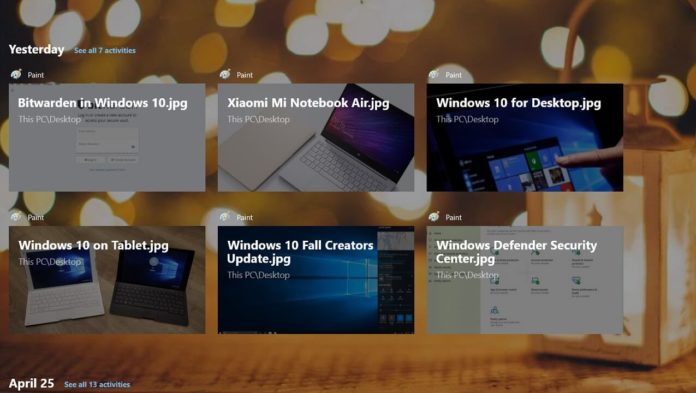 Microsoft's Build 2018 developer conference is currently underway and today the software giant announced a lot of key focuses mainly pertaining to AI, Azure and Microsoft Edge. The company also took this opportunity to announce that its new Windows 10 feature called Timeline is arriving for Microsoft Edge on Android and iOS.
Microsoft announced the Timeline feature with the development of Redstone 4 aka April 2018 Update which was pushed out to the general public last week.
Windows 10 April 2018 Update comes with a new feature called Timeline which lets users organize their past 30 days activities in one place. Microsoft has already released the Timeline feature for Microsoft Edge beta on iOS and Android.
The users will be able to view their websites they have accessed on their phones and PCs in Timeline. You can always remove any specific activity from the Timeline, and the system will automatically delete one-month-old activities. Timeline feature helps users to view all their apps on their PC, laptops at work or at home. Microsoft Edge users will be able to access Timeline on their Android and iOS devices.
This would mean that the smartphone users can continue to view or complete their work which they have started on their desktop from their iPhones and iPads even if they are unable to continuously sit in front of their PCs.
Microsoft Launcher on Android is also receiving the Timeline feature which means that users with Office apps will be able to take advantage and explore the option to continue working on their Office documents directly from their smartphone.
The Timeline feature in Microsoft Launcher might help the software giant gain more popularity among the users. It is also worth noting that Microsoft Launcher has more than 10 million users on Android and is expected to increase in the coming months.
There has been no time frame given as to when the Timeline feature will be made accessible to Android users but it should not be too long.