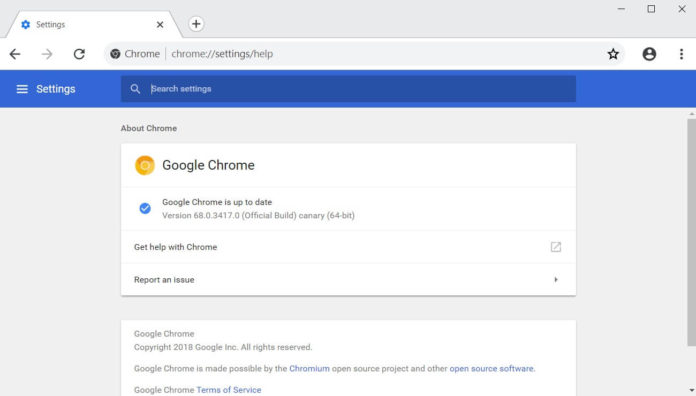 Windows 10 April 2018 Update is now available and many users have already upgraded their computers. Several users on a social media platform are reporting issues with Google Chrome and claims that the browser freezes on Windows 10 April 2018 Update devices. It's not yet clear at this point whether the bug is widespread or not.
We couldn't reproduce the issue on our Windows 10 April 2018 Update devices including the tablets. Some users also claim that the entire system freezes and CTRL + Alt + Del (Task Manager) doesn't help either. While Microsoft is yet to acknowledge the reported bug, you can use Win + Ctrl + Shift + B to reset the graphics driver and recover the system.
Windows 10 April 2018 Update could be buggy on systems with incompatible drivers, and the users are always recommended to keep all software up-to-date before installing any new version of the OS.
It is also worth noting that Microsoft hasn't forced the Windows 10 April 2018 Update on any computers yet, and the company is expected to roll out Windows 10 April 2018 Update to more users on May 8. Furthermore, all supported versions of Windows 10 will receive cumulative updates next Tuesday with bug fixes and improvements.
Windows 10 April 2018 Update was originally projected to land on April 10, but Microsoft decided to hold it back after the company discovered a blocking bug which could have resulted in BSODs on some systems. Starting April 30, the update can be manually downloaded, and it will be released to more users in the second week of May.
While the new release of Windows 10 updates doesn't necessarily convince users of previous versions to upgrade, but there's a good chance that the market share of Windows 10 will improve as the features could always drive more users to the platform. The latest report from StatCounter suggests that Windows 10 market share has improved yet again.
Needless to say, there are many users who may want to install the newest version of the operating system as they want to try out the new features. It remains to be seen whether Windows 10 April 2018 Update is able to generate excitement in the Windows user base or not.