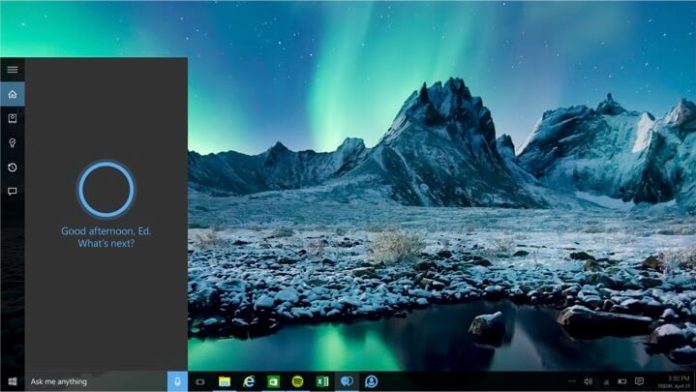 Cortana, being the intelligent digital assistant in Windows 10, can be used to search for anything in your PC be it your files or apps and can also search for anything outside your PC using the web. But, not everyone liked the idea of Cortana searching the web probably because they are concerned about their privacy. Users had the option to disable search the web option. But with Redstone 4 (Windows 10 Version 1803), Microsoft has decided to prevent users from opting to disable web search using Cortana.
Acoording to a Reddit post, users on the Windows 10 version 1709 or earlier had the group policy of disabling Cortana to show Bing search results while using the Windows Search but this policy has no effect on Windows 10 Pro version 1803. Enabling additional policies such as "Do not allow web search" and "Don't search the web or display web results in Search" also has no effect and still shows web searches and suggestions.
This has been the case with Windows 10 Home for the past few releases. As of now, there is no official way to disable web search and suggestions from showing up in Windows 10 Pro while using Windows Search. But there are ways to hack the registry in Windows to prevent web search and suggestions.
Users of Windows 10 Enterprise and Education running version 1803 are not affected and they can still prevent web search and suggestions from showing up. But these versions of Windows are more expensive and may not be ideal for small business who are more concerned about privacy.
Cortana is now 4 years old but its development started back in 2009. Cortana is now available on all platforms including iOS and Android but it still has a long way to go to match up with Google Assistant, Siri and Amazon Alexa.
With Redstone 4, Microsoft has decided to move Cortana into the action centre. This would help Cortana to understand what notifications the user is getting which will eventually make Cortana more personal. The competition among digital assistants has increased a lot and Cortana is lacking behind. Some people think that Microsoft will cancel Cortana all together like they did with Windows Phone. But that is not the case and Microsoft has huge plans for Cortana.
The final thing that Microsoft wants is to integrate Cortana into the entire Windows operating system. This would make Windows an intelligent operating system rather than an operating system with an intelligent digital assistant. Of course, it is difficult and Microsoft is slowly moving forward with this plan.
Preventing the users from disabling the web search using Cortana is a step in the direction of that final thing which Microsoft wants. In a time when companies like Facebook are getting sued for privacy concerns, it may seem to be a bad idea for Microsoft but Microsoft is one of the Worlds most trusted tech companies. So there is no need to get concerned about privacy.
If you are still concerned about privacy there is a Feedback thread to let Microsoft know about this issue.