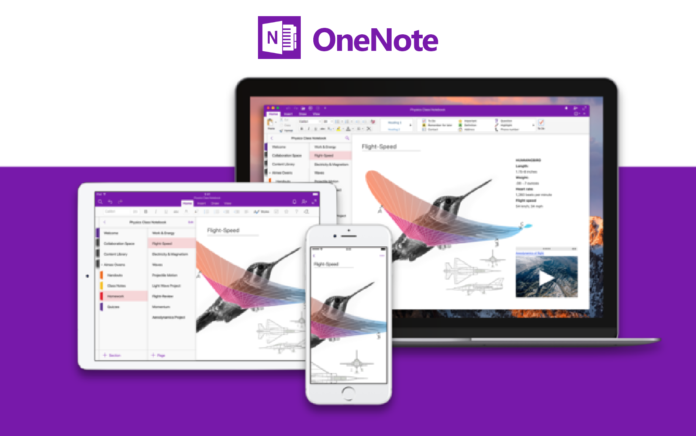 OneNote for Windows 10 is one of the flagship UWP apps by Microsoft. OneNote was never a popular tool back when it was a Win32 app. Last year, Microsoft rolled out a new redesign of the app. Since then, OneNote has got a lot of attention for its rich features.
Today, Microsoft released a new update for OneNote in Windows 10 for insiders in Fast and Skip-Ahead rings. The version number goes by 17.9126.2036. This update brings a number of new features and enhancements.
Here's what's new:
Personalize your pens: You can personalize your set of pens and highlighters for inking. All these customizations will be synced to all Windows 10 PCs and iOS devices across OneNote, Word, Excel, and PowerPoint.
OneDrive will sync all your notebooks: You can now move your notebooks stored in your hard drive to your OneDrive. With this, you get access to your notebooks on any device and with the help of intelligent services, you can collaborate with other users, too.
Open recent notebooks:  OneNote will now automatically suggest you to open your recently used notebooks. This is very similar to pick-up where I left off which is already present in other Office apps.
Get notified of all the changes:  OneNote will notify you if anyone makes a change on any shared of your notebooks on OneDrive.
With all these new features, Microsoft also makes it easy to let users opt in for Office Insider program. This will let users get early access to new releases, and accordingly, give feedback on it.
You can download the update from Microsoft Store here.