Microsoft's Windows Phone operating system is about to die out completely from the market yet one of the thing that stood out for them was the software update support. Nearly all the Windows Phone used to receive the latest software update and security update from Microsoft and that too for a long period of their lifetime.
A new report from securitylab has today posted a table for the month of Jan/Feb 2018 that shows the security update policies of the existing mobile operating systems. Apple's iPhone topped the list in nearly every column of the table like "support duration for security updates", "shortest time to publish a software update". "maximum worldwide availability delay" and "device software update availability rate after 1 month".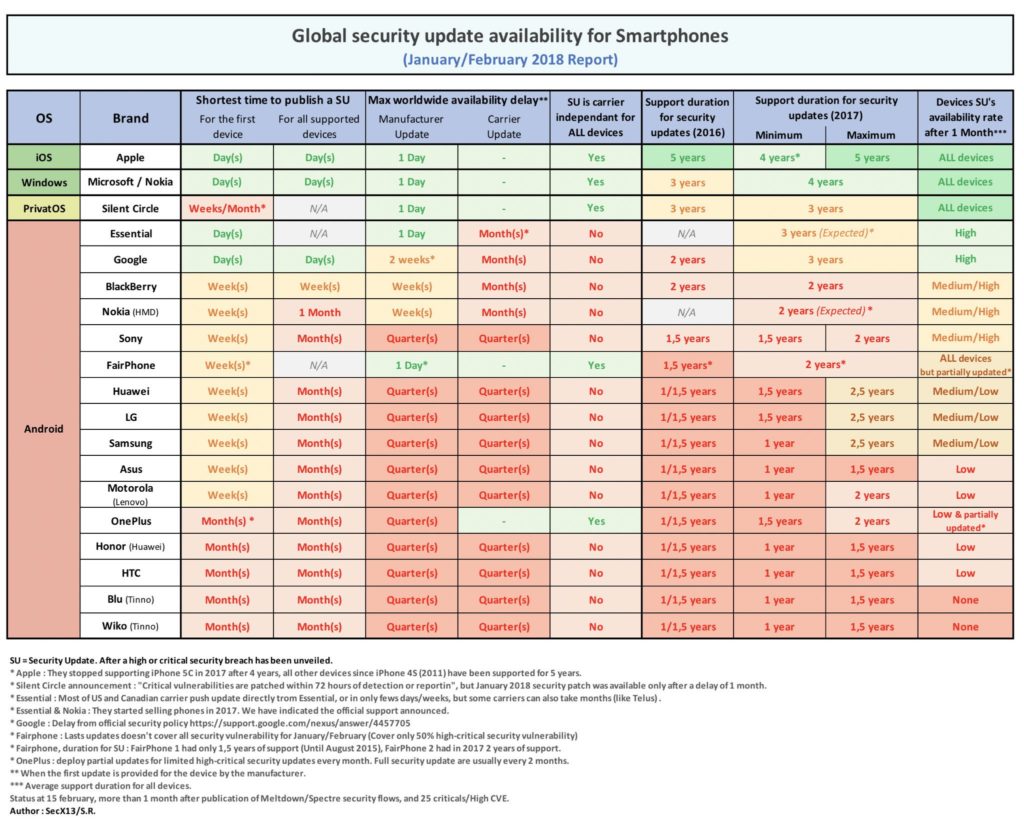 While Microsoft's Windows Phone OS was second OS on the list and equalized with iPhone in few of the above mentioned columns. Both iPhone and Windows Phone software updates are independent of their carrier for all its devices. For Android Operating System, only Google and the new smartphone manufacturer Essential were able to match some of the stats of security updates when compared with iPhone and Windows Phones.
One of the reasons for why iPhone and Windows phone were on the top is because of being not as open when compared to Android OS. Android has another disadvantage of having a huge number of OEMs which decide by themselves when to publish or how to publish a software update for their smartphones. Long support for security update and cheaper than iPhone was the reason why Windows Phones were chosen by many enterprises across the world.
Because of Microsoft's recent abandonment of Windows Phone OS Enterprises are now left other with either selecting costlier iPhones for longer security update support or rely on cheaper Android alternatives with shorter duration of security update support. Microsoft's Windows Phone operating system lost its significance in consumer market because of its so called app-gap problem which is still haunting Microsoft when they are busy creating a new device category with full Windows 10 on it.