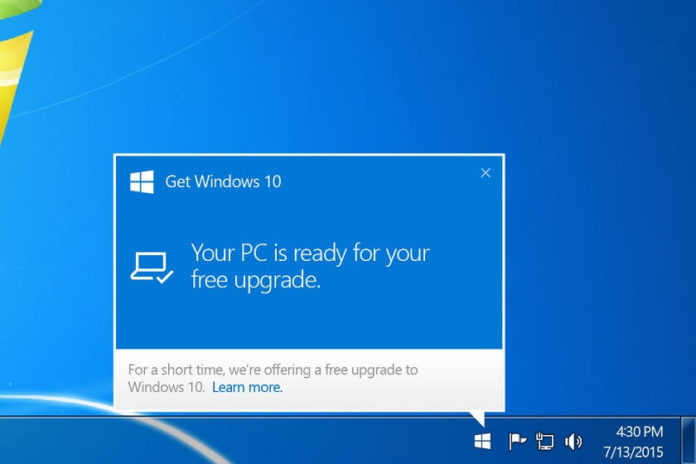 Remember the old days when Microsoft was installing an app called "Get Windows 10″ that was supposed to install the new operating system? You may not remember the controversy, but the Finnish researcher does. The Redmond-based Microsoft and the Finnish Consumer Authority have reached an agreement about the forced app and software installs on Windows computers.
The controversy started in mid-2016 between Microsoft and the Finnish Consumer Authority has reached an agreement. Apparently, Microsoft has agreed to no longer install applications on Windows-powered computers without users permission in Finland, this is a result of reported forced upgrades on the computers.
Microsoft has promised that it won't install the apps without users permission, the company is also required to provide all the necessary information to users before making any changes to their system.
"The entrepreneur cannot presume that the consumer gets information about a product on his own or would seek information via complex internet links," the Finnish consumer watchdog said.
Back in 2015, Microsoft began rolling out Windows 10 as a free upgrade, the company also pushed an app called 'Get Windows 10' via Windows Update without users permission. In the background, 'Get Windows 10' app was downloading necessary files to make Windows 10 installation process smoother. While on the other hand, Finnish watchdog believes that the app was just a marketing tool and should not have existed.
Microsoft hasn't officially announced anything about its agreement with the Finnish consumer organization. With that being said, Microsoft will no longer force any app or software installs on Windows PCs unless it's related to the security of the system.