Lenovo today announced a new tablet and refreshed its series of ThinkPad laptops and convertibles ahead of CES 2018.
The new tablet – Tablet 10, as the name suggests, has a 10-inch display with pen support and comes with an integrated pen which can be recharged easily.
Lenovo Tablet 10 Features
Tablet 10 is powered by the Intel Celeron N series processor and runs Windows 10 and is mainly targeted to business or enterprise customers as it comes with a fingerprint scanner for safe and easy authentication and a discrete Trusted Platform Module Technology for business-class protection and up to 9 hours of battery life. The tablet comes with a detachable keyboard base that allows it to be used as a laptop. Support for Wifi is also present here.
Lenovo Tablet 10 Release Date and Price
For now, no pricing details are available for the tablet but would go on sale from this month according to Lenovo.
Lenovo's new series of ThinkPad laptops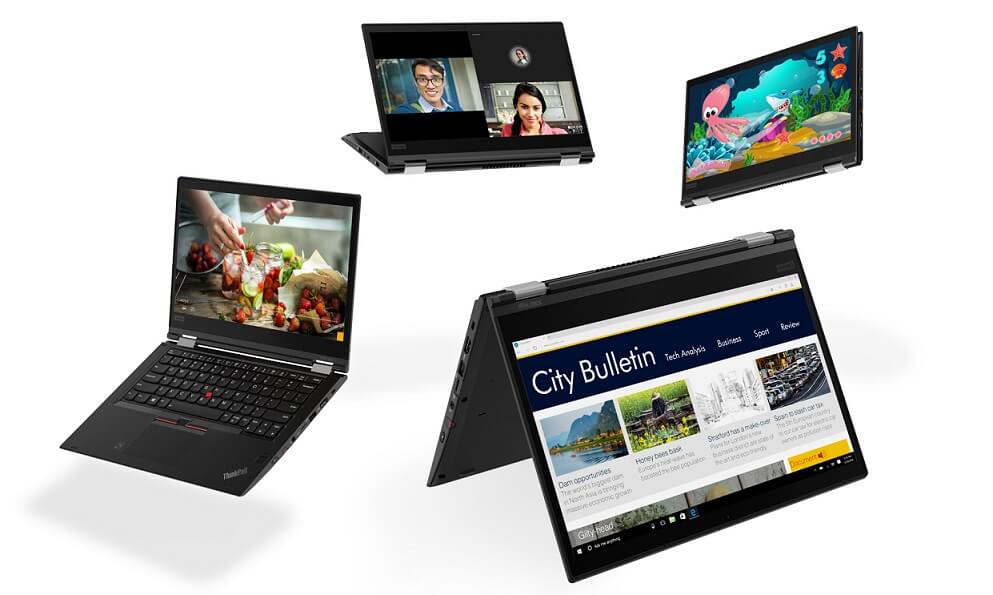 Coming to laptops and convertibles, Lenovo upgraded the processors to 8th generation Kaby lake R processors and added USB-C charging.
X280 and X380 Yoga is the new addition to the ThinkPad X series. Lenovo claims X280 to be lighter than its predecessor and X380 Yoga comes with support for a pen, includes Rapid Charge Technology and IR scanner for Windows Hello.
Available from this month, X280 goes on sale for $999 and X380 Yoga for $1,459.
The new addition to the T series includes T480s, T480 and T580. They come with both IR and fingerprint scanner for Windows Hello and a cover for the webcam. All devices come with a Nvidia GeForce MX150 GPU unit. Extended battery options can offer 27 hours of battery life.
Available from this month, T480 goes on sale for $989, T480s for $1,269 and T580 for $1,079.
The new addition to the L series includes L380 Yoga, L380, L480, and L580. The devices are available in 13.3, 14 and 15-inch FullHD display with an option for AMD Radeon 530 GPU for the L480 and L580. The devices have support for Rapid Charge Technology.
Available from this month, L380 Yoga goes on sale for $1,049, the L380 for $609, the L480 for $779, and the L580 for $769.