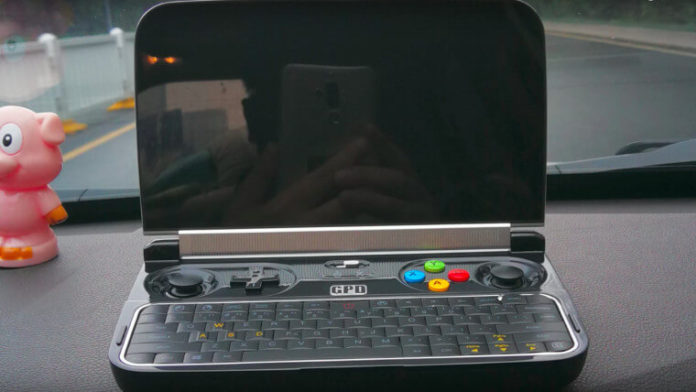 If you are looking for a portable handheld Windows 10 device, GPD has announced the successor to its Windows 10 gaming handheld device. GPD Win 2 release date is January 2018 and it will be available through Indiegogo.
The GPD Win 2 is a Windows 10 handheld device that comes with a 6-inch display and it also features a keyboard. The device has all key features you will find on a Windows 10 laptop, while typing on a handheld will be difficult since the keyboard is small. The GPD Win 2 has a pretty good hardware configuration, similar to specs found in high-end traditional Windows 10 laptops.
The GPD Win 2 looks pretty similar to its predecessor. It comes with a 6-inch 16:9 Sharp 720p touchscreen protected by Corning Gorilla Glass 4 and has all necessary connectivity options including USB Type-C, USB 3.0 Type-A port and Micro HDMI.
The handheld will be powered by 8GB DDR3 RAM and 128GB internal storage. It has dual analog sticks produced by ALPS Japan with vibration motors, designed for the best gaming experience on Windows 10. It will have 4900mAh battery, and the handheld will offer 6-8 hours of usage.
GPD Win 2 Release Date and Price
As we noted above, the GPD Win 2 will be available through Indiegogo early next year, the Indiegogo campaign starts on January 15. The backers can purchase the device for $599, while the retail price of GPD Win 2 is $699.