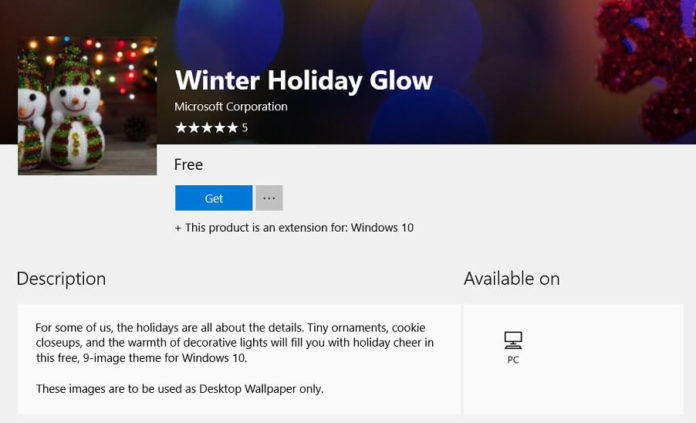 If it has been a while since you joined the Windows 10 bandwagon, it is the perfect time for some celebration, you can download the new wallpaper 'Winter Holiday Glow' to get a new look on your Windows 10 PC. It's worth noting that these new cool wallpapers do not change the theme of the operating system.
As noted above, the Winter Holiday Glow is a wallpaper-only pack, meaning that the look-and-feel of the Windows 10 operating system won't change except the desktop wallpaper.
"For some of us, the holidays are all about the details. Tiny ornaments, cookie closeups, and the warmth of decorative lights will fill you with holiday cheer in this free, 9-image theme for Windows 10," Microsoft describes the wallpaper pack.
Microsoft has published these new wallpapers for Windows 10 Desktops and Tablets on the Microsoft Store. The wallpaper pack includes 9 images based on the holidays, and according to Microsoft, the use decorative lights in the wallpapers will fill you with holiday cheer.
It's nice to have a beautiful wallpaper to look at now and then. If you would like to install a new wallpaper or theme in your Windows 10 PC, all you need to do is navigate to Settings > Personalization, select the Themes tab then click Themes settings.