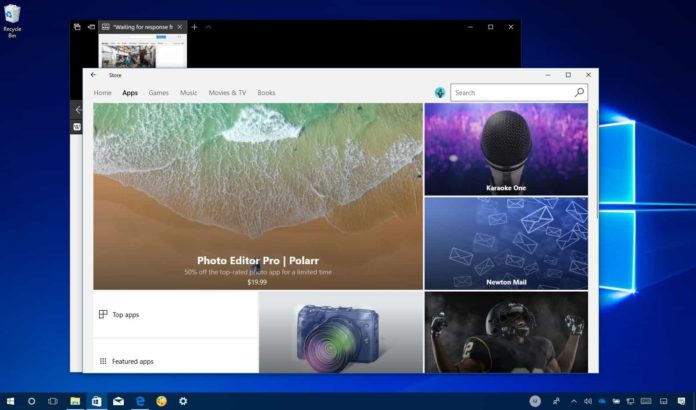 Last month, Microsoft announced that it would soon bring Progressive Web Apps to the Microsoft Store for Windows 10 devices. The company revealed that Microsoft Teams will be the first Progressive Web App to hit the Store. A couple of weeks ago, Microsoft's Senior Program Manager Kirupa Chinnathambi also confirmed that the Progressive Web Apps will be available with the upcoming Windows 10 feature update 'Redstone 4', coming next spring.
The Windows Insiders will, of course, get early access to the PWAs and the non-Insiders will be able to run the new apps once the Redstone 4 update is available. Microsoft's Jeff Burtoft and Aaron Gustafson have now detailed the company's plan for Progressive Web Apps and it looks like that the Microsoft's PWAs could be better than the Android PWAs.
Microsoft is working on its plans for PWAs over one and a half year, the company plans to make the PWAs better than what Google has done. "Google led the way with Progressive Web Apps, and after a long process, we decided that we needed to fully support it. We weren't initially sure if it even made sense to align our strategy with theirs, to give it the same priority," says Microsoft's Jeff Burtoft.
"We met with Google about a year and a half ago, to see if these two things [Hosted Web Apps and PWAs] were really the same thing. And if they were close enough, we decided that we would move forward together, and provide a single way for web developers to build apps that run on all platforms," Burtoft added.
The Progressive Web Apps (PWAs) will behave just like a native UWP app, the users will be able to run it without an active internet connection and the apps can also send push notifications. If the PWAs run smoothly on all form-factor devices, it could be a good solution for the lack of apps on the Microsoft Store.