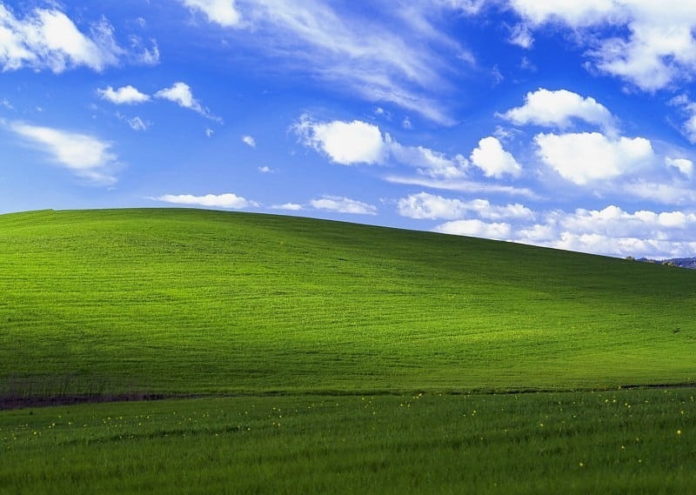 Earlier this month, wildfires started burning the state of California, United States which resulted in the destruction of 5,700 structures and killed at least 42 people. Now rumour claims that the iconic Windows XP 'Hill' burnt in the Northern California wildfires.
Windows XP 'Hill' is actually the desktop background wallpaper. Called Bliss, it is the name of the default wallpaper used in Windows XP operating system, a photograph of a green hill and blue sky (remember?).
A viral image shows the Windows XP Hill engulfed in flames, however, it actually did not burn in the North Bay fires. The image is also viral on Twitter with 8,000 plus retweets and it is still gaining attention.
The Tubbs Fire revealed there are currently no active fires in Sonoma County, confirming that the viral image is a big fat, lie. Also, on the map, it can be seen that the fire actually never hit the Hill. It is safe to assume that nothing happened to the Bliss and it is still as beautiful as it used to be.
"I know for a fact that the Windows Bliss hill and the winery on the property are 100 percent undamaged from the fires. I literally drive by there twice a day," Johnson told NBC Bay Area.