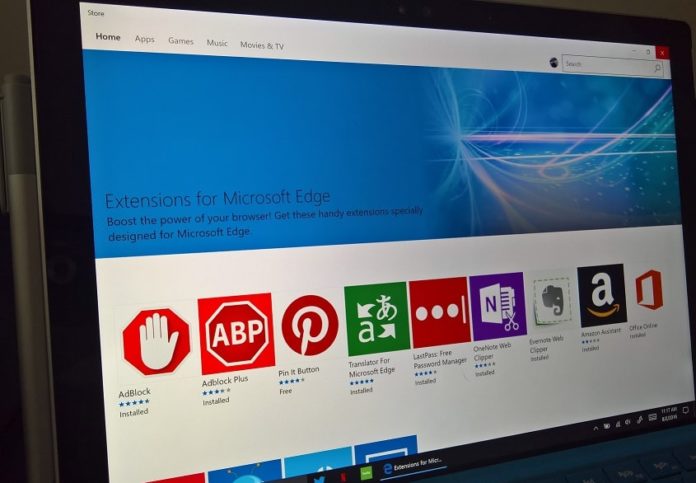 Microsoft Edge is finally getting a new extension that lets you block all the annoying popup advertisements, however, it is not an ad-blocker as a result only popups will be blocked. The Popup blocker is a lightweight and well-designed extension, now it can be downloaded from the Microsoft Store.
Popup blocker extension for Microsoft Edge lets you deny the popup request, allow popup request, open popup request in a background tab and redirect current page to popup URL source.
A year ago, Microsoft launched extensions support for Windows 10's Edge browser and there are now over 70 extensions. In comparison to Google Chrome, the number of extensions available for Microsoft Edge is extremely low. Earlier this month, Microsoft explained that the slow development of extensions for Edge is not the result of developers neglecting Windows 10's default browser.
Microsoft revealed that as the company is "building a thoughtfully curated ecosystem", it will only allow that will selected extensions for best user experience. Microsoft's review team make sure that new extensions don't impact the performance or security of the Edge browser.
"We are extremely sensitive to the potential impact of extensions on your browsing experience and want to make sure that the extensions we do allow are high-quality and trustworthy. We want users to be confident that they can trust extensions in Microsoft to operate as expected. As such, we continue to evaluate each extension submission to ensure that it will bring value to our users and support our goals for a healthy ecosystem," Microsoft said.