It has been a while since Microsoft confirmed that the old Windows RT devices would never receive the Windows 10 update. As a result, Surface RT owners forced to settle without the new software update. The company has already discontinued the Surface RT and Windows RT while there are still many users with an old Windows RT device.
A group of developers managed to run Windows 10 on Surface RT. Using the latest Windows Assessment and Deployment Kit, the developers received Windows 10 Redstone 3 build which could be installed on a Windows RT device.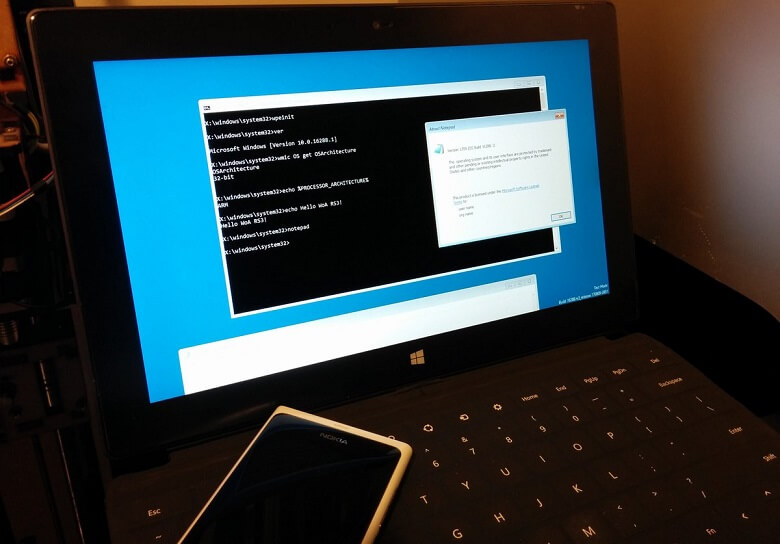 Popularly known for his work of unlocking Secure Boot for Windows on ARM devices, Longhorn started a new project to bring Windows 10 on ARM devices. Partner developer Sam Pavlovic shared an image showing a Surface RT running the latest Windows 10 Redstone 3 build.
However, a lot of work has to be done before releasing the hack to the public. As of right now, the drivers are not compatible with the device so the WiFi or even Bluetooth wouldn't work properly. The performance is also not smooth apparently because it lacks the GPU acceleration.
Microsoft is also working on Windows 10 for ARM devices and unlike Windows RT, the new operating system will support Win32 apps emulation. If everything goes as per the plan, the first Windows 10 ARM device will arrive later this year.