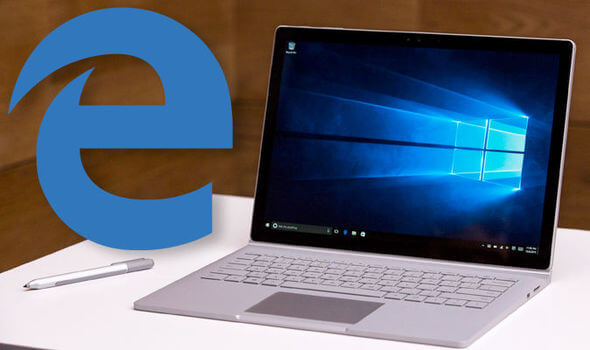 Despite being widely promoted, Microsoft Edge is still losing its market share. When Microsoft released Windows 10, the company made it a bit difficult for the users to change the default browser and also promoted Edge browser inside the operating system. Despite all the efforts, Microsoft is actually losing the war against Google and Mozilla.
Microsoft Edge is slowly becoming as good as Google Chrome and Mozilla Firefox but there is no sign of improvements in the usage. NetMarketShare published statistics of the web browsers market share for the month of September revealing that Microsoft Edge once again collapsed and Google Chrome is still the leading browser.
In September, with 59.61 percent market share, Google Chrome was the leading web browser on the desktop and Internet Explorer was still the second most popular web browser with 14.18 percent market share. Firefox is third with 12.85 percent, and Microsoft Edge is the fourth popular browser with just 5.15 percent market share. The combined share of Internet Explorer and Microsoft Edge browser is 19.33 percent, it is still far behind from Google Chrome.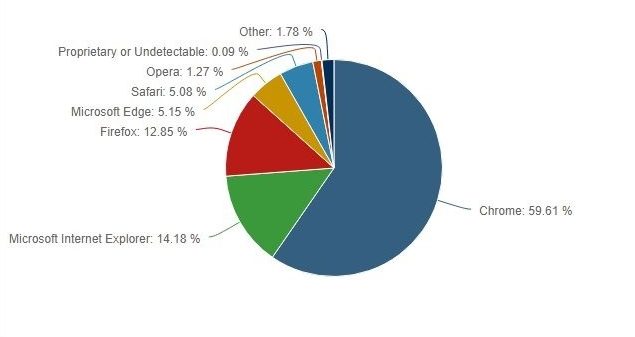 Both Internet Explorer and Microsoft Edge collapsed last month despite Microsoft is improving the browser with every new release of Windows 10. According to NetMarketShare, Microsoft Edge dropped to 5.15 percent from 5.66 percent. On the other hand, dropped from 15.58 percent, Internet Explorer now holds 14.18.
Yesterday, Microsoft officially revealed that the Edge browser is coming to Android and iOS later this year. This step should help Microsoft to increase the overall market share and as the company is working on a new mobile device, the browser should see some growth next year.