Windows 10 Fall Creators Update is coming later this year and it packs even more new features than the previous update. Now that PCs across the world are getting the Creators update, Microsoft is ready to start talking about its plans for its new major update scheduled to be released in September (Microsoft promised to be releasing new iterations and updates of windows 10 every March and September). As the second Creators Update, Microsoft says that the update is a continuation of the themes it developed in the first Creators Update. Microsoft's priority still remains to be committed to help its consumers be more creative in their workspace.
Windows 10 is a huge success for Microsoft and now runs half a billion devices world-wide in less than two years. The adoption of the operating system is the highest in the company's history; and now Microsoft aims to take 'creation' to a whole new level with its next major update.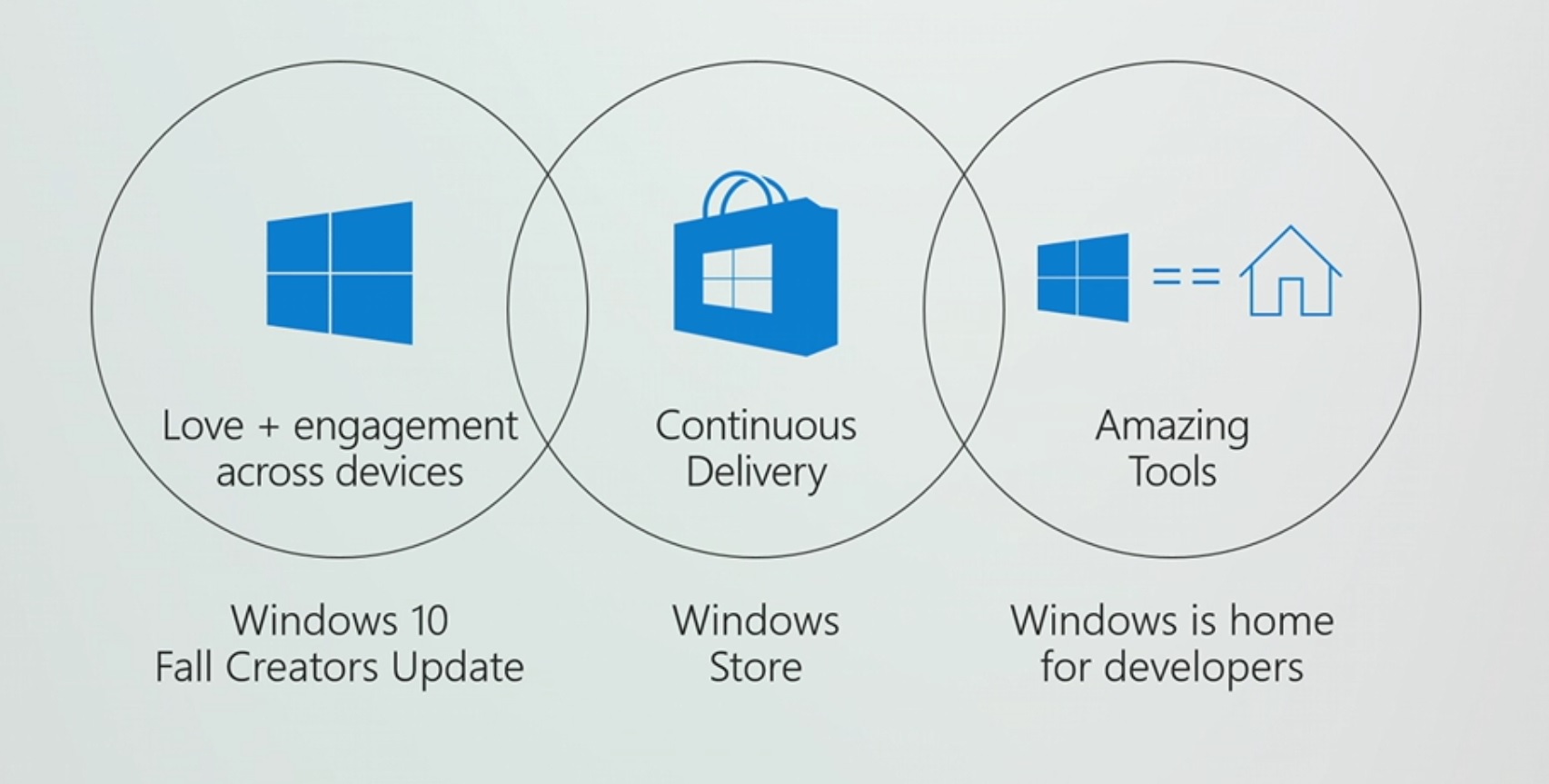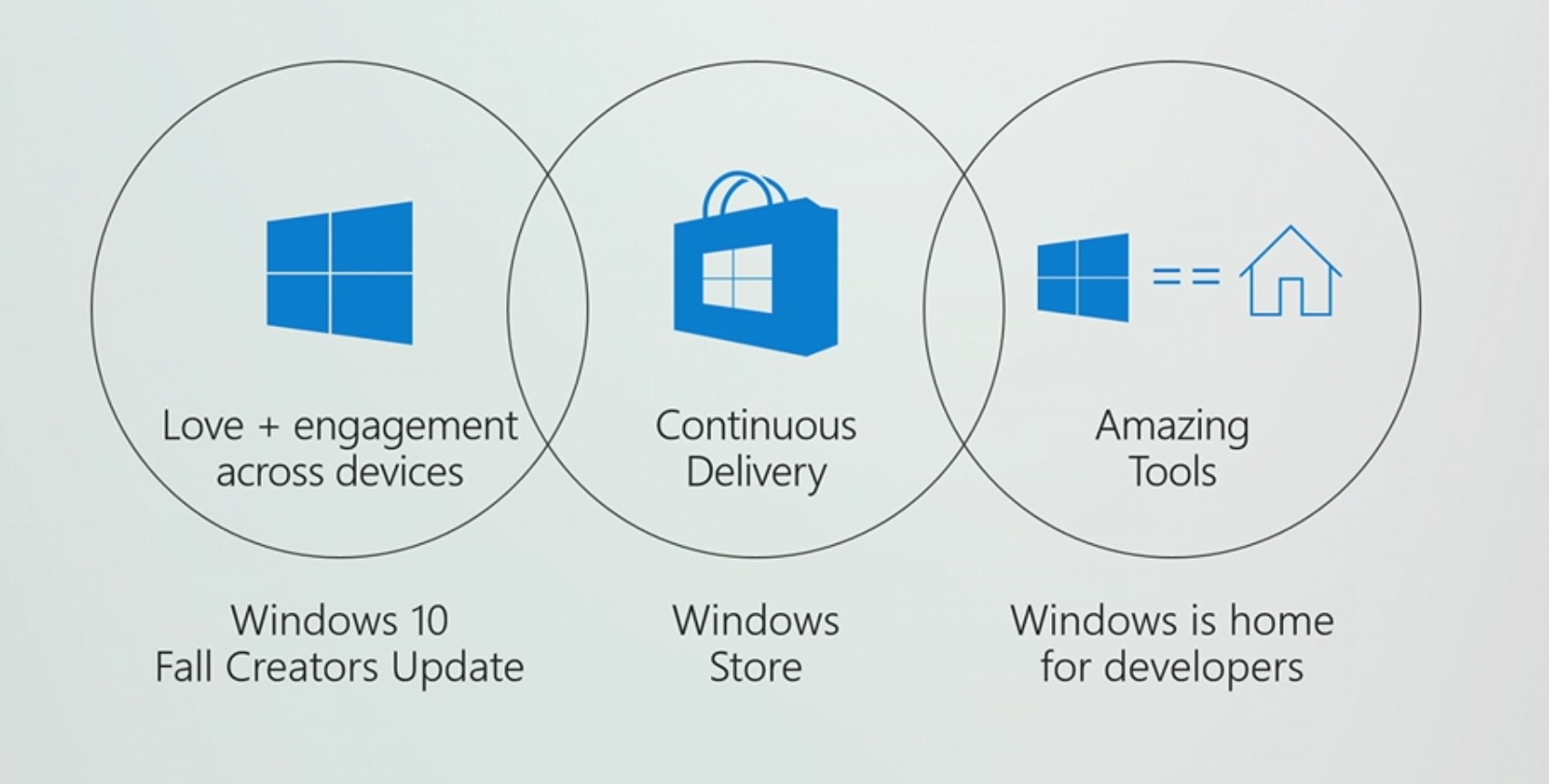 The operating system should receive minor cosmetic updates, part of Microsoft's new Fluent Design System, which will optimize Windows 10 for various use ranges on top of regular Windows modes, including virtual reality (VR) and mixed reality. Microsoft has been readying its Fluent Design System, a way to easily create cross-device experiences that look right on a variety of screen shapes and sizes. It's intended to help apps work correctly across everything from phones, through tablets, to laptops and desktop PCs with big displays. However, the Fluent Design System is about more than just screens. Indeed, it's also intended to embrace devices that might have no screen at all, such as wearables or Cortana-powered smart speakers. Microsoft says the Fluent Design System will be able to cope with apps that interact through touch, ink, voice, gaze, and gesture, in addition to the traditional keyboard and mouse. It is important to note that this design focus is not a Windows 10 FCU feature, but something Microsoft intends to implement in apps across platforms and device types. End users should start to experience it more with FCU, however. The new release will bring more of Microsoft's Graph tool, which will let users easily switch between devices, assuming you're running compatible apps on your various different devices, iPhone and Android included.
The operating system however, will not undergo an overnight transition to a new look. It will be progressive be evolutionary. There are some Microsoft apps that have already started using elements of Fluent Design, as Windows Insiders should have already noticed. Microsoft also revealed that Autodesk and SAP will be bringing apps to the Windows Store later this year. They're not meant for everyday consumers, but their addition could be useful for 3D designers and enterprise users.
One of the major features of Windows 10 Fall Creators Update targets creators, and it's a video app called Story Remix. The app is a feature-laden video editor that will surely meet the needs of video creators, bringing over machine learning to make videos look even better. Windows Story Remix lets multiple users submit content from the same event, and it then mixes it together for a single story for all to enjoy. You can even leverage a stylus or pen to write on the created images or videos. When you draw (ink) on a video, the drawing can follow a moving object for a professional look — it is remarkable.
Another exciting feature of the Fall Creators Update is "One Drive Files On-Demand." This is something for which many Windows users have asked for — especially since the loss of "placeholders." Not only will this save space on the user's local storage drive, but should improve productivity and workflow too. With Files On-Demand, you can get access to all your files in the cloud without having to download them and use storage space on your device. You don't have to change the way you work, because all your files — even online files — can be seen in File Explorer and work just like every other file on your device," says Jeff Teper, corporate vice president, Office, One Drive and SharePoint teams.
Microsoft also introduced a Timeline feature that promises to make work that a whole lot more streamlined, with the ability to go back – using a simple, calendar timeline – to see what you were working on in the past. Then, you can automatically reload the entire experience of that moment, including apps, files, and websites. While we've seen similar solutions, like Apple's handoff feature between Macs and iOS devices, Microsoft's attempt sounds useful for consumers who work across Windows and other platforms.
Microsoft is also boosting its clipboard to cover all the major platforms. In principle, you should be able to copy anything on Windows 10, iOS, or Android, and then paste it onto another device. Microsoft says it'll support photos, text, animated GIFs, map links, and more.
Windows 10 Fall Creators Update plans to make you much more productive, no matter the device you're currently using. For a start, there's what Microsoft is referring to as "Pick Up Where You Left Off", powered by Cortana. If you close your PC, the document you were working on will load on your phone or tablet for you to carry on editing, and android and IOS users can use the same feature if they have Cortana installed.
Microsoft is also pushing virtual reality, augmented reality, and mixed reality hard, and the Windows 10 Fall Creators Update will see a number of features in that wheelbase made standard across the platform. Biggest improvement is the support for the Windows Mixed Reality motion controllers. They're handheld controllers for navigating virtual 3D space, with no requirement for markers or sensor lighthouses on the walls around you.
Another minor feature coming in the fall creators update is the ability to pin contacts to the taskbar and share documents and media with them by simply dragging and dropping them on the relevant contacts- this was a feature that was meant for the first creators update but was axed in the final build.
While these are the major changes and improvements of the Creators update, be sure that there will be many more changes on the final build by September. Microsoft has however reiterated that the update won't be released until it is fully ready and therefore no release date has been set.