Windows 11's new feature lets you use the Settings app to set JXR files as your desktop background. This means you can finally enable the JPEG extended range images, known for continuous tone photographic quality, on desktop backgrounds with HDR.
Windows has always supported JXR files since it's based on technology initially developed by Microsoft under Windows Media Photo. While it's possible to set JXR files as desktop background on Windows 11 or even Windows 10, HDR support has been missing. Without HDR, JXR's continuous-tone photographic images do not look great on the desktop.
Microsoft is improving the way Windows desktops handle JXR files. In Windows 11 23H2 or later, you can finally use JPEG XR (JPEG extended range) as your desktop background with HDR support. However, remember that HDR-supported display is a must if you want to use the JXR images to their true potential.
To get started, download and install the most recent build from the Canary channel of the Windows 11 preview program. And make sure you have an HDR-supported display by going to Settings > System > Display.
You can toggle the HDR mode in the Display settings, which shows up only when the device's built-in or connected display has HDR capability.
In a blog post, Microsoft recommended testers run the HDR Calibration app to get the best picture quality. In some cases, users may not be able to use the feature in Windows 11 preview builds, and some of you may run into issues with the HDR version of the desktop background.
Or, if you're looking for new wallpapers, you can download the HDR-compatible high-resolution wallpapers from Microsoft.
This new HDR wallpaper feature arrives with the Windows 11 23H2 update, which includes other nifty improvements. For example, Microsoft has added rich thumbnail support to cloud files on the Start menu. Under the "Recommended" section, you now hover over the files to view a quick preview.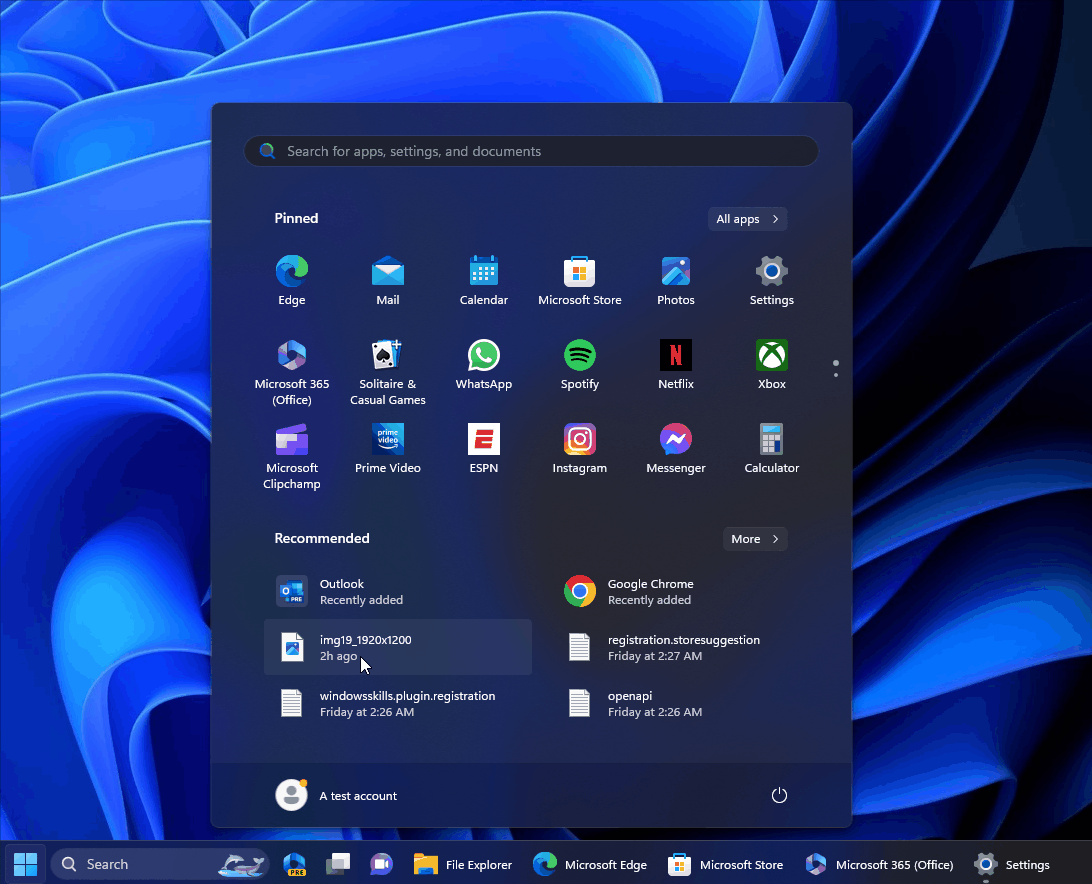 The quick preview is supported for Word documents, text documents, pictures, and other files. However, it is not supported for all files. Microsoft has promised to extend the capability to include more files but remember that it won't offer a preview of apps or large files.
Another new minor feature is support for "quick sharing these files" when right-clicking on cloud file recommendations.
As mentioned, the new HDR, Start menu and other improvements like Windows Copilot are set to ship with Windows 11 23H2 in the fall.