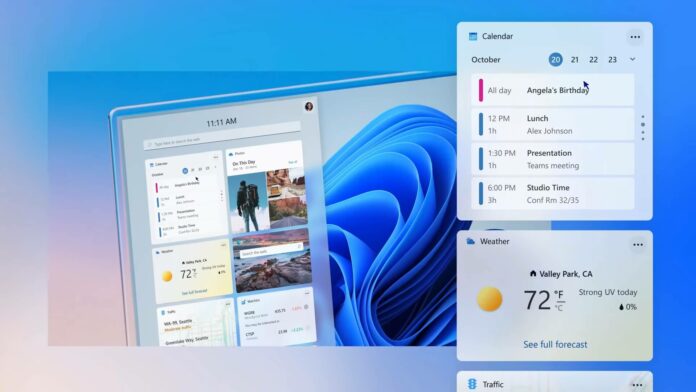 Windows 11 KB5023778 is now available for download as an optional cumulative update on systems running 22H2. This update is a big release as it brings some new features to the OS. Microsoft has made the direct download links for Windows 11 KB5022913 offline installers publicly accessible on its Update Catalog.
Windows 11 update KB5023778 is an optional update. Microsoft won't try to download or install the update to your system unless you manually click the "Download and install" link next to the optional update.
The previous optional update enabled "Moment 2" in Windows 11 22H2, which was pretty big in terms of new features. While March 2023's optional update is relatively small compared to the February update, it still comes with many new additions worth checking out.
For example, Microsoft is introducing support for Microsoft account notifications in the Start menu. A notification will appear promoting OneDrive and Microsoft accounts directly within the Start menu. The tech giant said only select users would see the alert initially, but the company will expand the feature to more users in the coming weeks.
Microsoft is also bringing changes to the search box in Windows 11. After the update, you'll notice that the search box looks lighter when the custom colour mode of Windows is used.  This happens when Windows 11's default theme is dark, but the app mode is light in  Settings > Personalization > Colors.
Remember that this patch is titled "2023-03 Cumulative Update Preview for Windows 11 Version 22H2 for x64-based Systems (KB5023778)".
As always, you can skip this week's optional update and receive the improvements in April 2023 Patch Tuesday update, which is set to arrive in the second week of next month.
Download Links for Windows 11 KB5023778
Windows 11 KB5023778 Direct Download Links: 64-bit.
To download the update from Microsoft Update Catalog, click the above link and click the "Download" button next to the update listing in the catalog.
Windows 11 KB5023778 changelog
Microsoft has fixed an issue where input destinations may appear as null. This issue is observed when users try to convert a physical point to a logical point during the tests, and it causes the operating system to stop with a Blue Screen of Death error.
Here's a list of all other improvements in Windows 11's March 2023 optional update:
The SCEP certificate has an issue that Microsoft has fixed. The system should show them as pending, but it shows some SCEP certificate installations as failed.
An issue with the new WinRT API has been fixed by Microsoft. Using MBIM2.0+, an app cannot get location information because of this issue.
Microsoft has fixed a known issue with kiosk device profiles. These devices stay on the sign-in screen after Autopilot finishes setting up. It may not work if you have turned on automatic logon. This issue occurs after updates from January 10, 2023, onwards.
Xbox Elite users who use the Xbox Adaptive Controller are affected by this update. On the desktop, this update applies to your controller remapping preferences.
Microsoft has fixed an issue that may affect your audio; when the system is under a lot of pressure or wakes from sleep, it may cause glitching or screeching.
WDAC cannot read fields from binaries bug has been fixed.
Microsoft has fixed an issue that affects Active Directory Users & Computers. It stops responding. This occurs when you use TaskPad view to enable or disable many objects simultaneously.
Microsoft has fixed an issue that affects the RPC Service (rpcss.exe). The issue might cause a race condition between the DCOM and the RPC endpoint mapper.
Microsoft has fixed an issue that affects PowerPoint. It stops responding on the AVD. When you use VBA, this occurs.
Microsoft has fixed an issue that affects Windows Search. Windows Search fails inside of Windows container images.
This update affects the Group Policy Editor. It adds TLS 1.3 to the list of protocols that you can set.
This update affects the Arab Republic of Egypt. The update supports the government's daylight saving time change order for 2023.
Microsoft has fixed an issue that affects jscript9Legacy.dll. It adds ITracker and ITrackingService to stop MHTML from not responding.