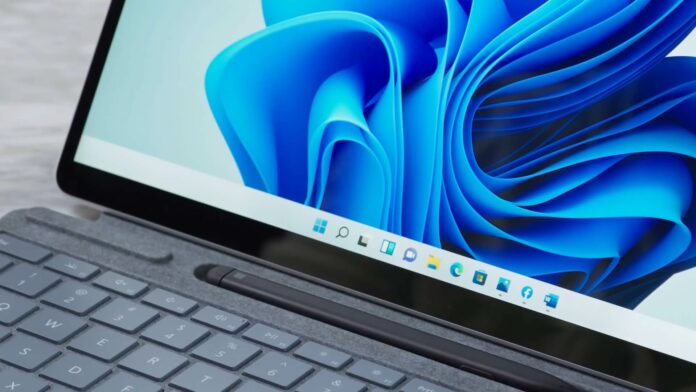 The taskbar has been an essential part of Windows since Windows 95 and has seen radical changes with Windows 11. In Windows 11, the taskbar has been rebuilt from scratch and it's missing some really useful features, such as the feature to move the taskbar to the top, left or right side of the screen, and drag-and-drop.
At the same time, Windows 11's taskbar is unnecessarily slow to respond when you boot your device. Pinned apps or icons may not load instantly and it's likely due to the new animations as well as WinUI integration.
The taskbar on Windows 11 has an apparent design bug and it takes 2-3 seconds or sometimes 5 seconds to load icons, and even slower on older hardware. Thankfully, Microsoft is aware of potential performance issues with the taskbar and is working on a new feature that will bring the taskbar in sync with the Immersive Shell.
As a result, the taskbar will be noticeable faster when you boot your device, restart explorer.exe (taskbar), and pin/remove apps. Microsoft is effectively making the taskbar faster while still delivering on the promised smooth animations.
It is worth noting that this effort is still tentative, but Microsoft "in the future" may identify and fix other areas of the taskbar that typically load slow. This process will take some time, and the Windows taskbar team is collaborating with other parts of Microsoft working on the design to ensure a consistent experience.
Other improvements coming to the taskbar
As you're probably aware, Windows 11's next update "version 22H2" will restore drag and drop support for the taskbar. In addition to these quality improvements, Microsoft is also working on several bug fixes for the OS.
In one of the latest preview builds, Microsoft fixed several taskbar glitches. For example, the company fixed an issue where the forthcoming overflow flyout will unexpectedly appear on the other side of the screen. A bug has been fixed where the taskbar animation of tablet to desktop transition incorrectly appeared when logging in.
The company has also fixed an issue that crashes File Explorer when the app tries to determine if the taskbar overflow menu is open.