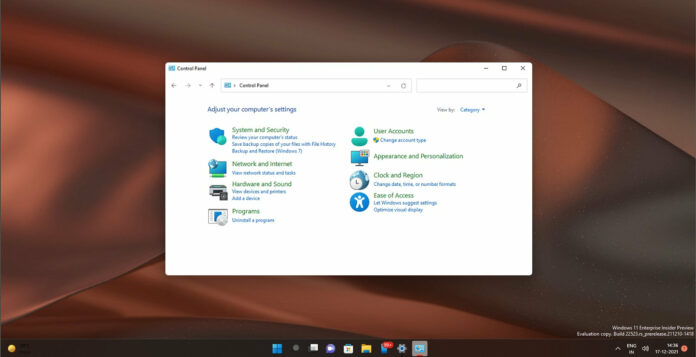 Microsoft has been slowly making the Control Panel obsolete and more pages are moving to the Windows Settings app. It looks like the next Windows 11 update, possibly a cumulative or minor feature update will redirect more pages from the Control Panel to the Settings app.
With Windows 11, Microsoft redesigned the Settings app and started the transition to the new experience. In many ways, Windows 11 feature upgrade simplified a lot of features for users, as it migrated every little feature available in the Control Panel to the Windows Settings.
The settings app now uses WinUI and is ready for a modern future involving a lot of design changes. According to sources familiar with the development, Microsoft plans to move everything from Control Panel to the Settings app at some point in future as part of the company's long-term migration efforts.
In the latest update, it is now possible to remove more apps that are installed on the device. At the moment, some apps can be removed via the Control Panel only as the Settings app is not able to recognize certain Windows apps, including Win32 desktop software.
You can finally remove all Win32 apps using the Settings app. As mentioned, this option was previously only available in Control Panel. You can also remove apps that have inter-dependencies. For example, Steam and gaming apps run on Steam or repair and modify Win32 apps.
Of course, this isn't the end of the Control Panel as the migration is still in progress. Many key pages are in Control Panel, but the Redmond giant is slowly getting closer to the stage when the Control Panel won't be required for most of the tasks.
However, the whole transition has been happening slowly and both the Control Panel and the Settings continue to live side-by-side in Windows.
Reports suggest that Microsoft has already cancelled Windows 11 23H2 as the company plans to focus on smaller feature updates while working on the next version of the OS i.e Windows 10.