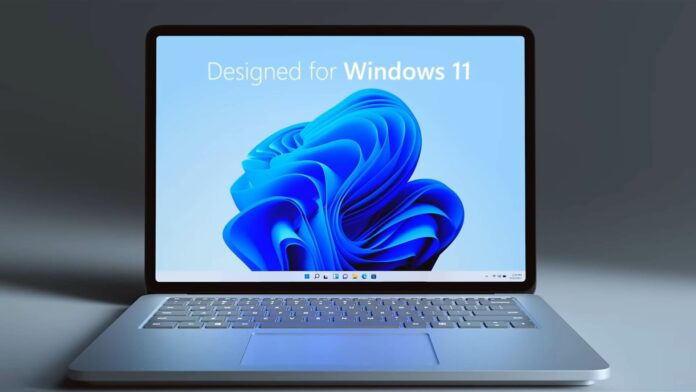 A third-party antivirus from Trend Micro is reportedly failing to fully complete virus scans, apparently due to some kind of bug in Windows 11 KB5014019. The exact reason isn't clear yet, but Trend Micro claims that the issue is linked to User Mode Hooking (UMH), a feature used in its antivirus protection tool.
KB5014019 is an optional update and it doesn't come with security features. For those unaware, optional updates, which Microsoft designates as C updates are generally released during the third or fourth week of each month.
Optional updates are clearly labelled as 'preview' on Windows Update and they're used to test non-security fixes, improvements and even new features. In this case, KB5014019 actually comes with a couple of new features, including support for Windows Spotlight on desktop, a feature that was originally supposed to debut with version 22H2.
Microsoft has previously warned that the optional updates should not be distributed to all client systems. Instead, optional updates provide users with the opportunity to test the non-security fixes that the company plans to ship with Patch Tuesday of the forthcoming month.
Issues in KB5014019 for Windows 11
As mentioned at the outset, Trend Micro says it's aware of an issue where the update could break features like the ransomware protection feature.
A bug in KB5014019 affects the UMH component used by several Trend Micro endpoint and server protection products. It is also used for advanced ransomware protection, but the driver would stop working after deploying the optional preview update.
"[Users who apply the patch] and reboot would then find that the Trend Micro UMH driver would stop," the company said.
The company is working on a fix to address the bug crashing its ransomware protection and other features, and a fix will be issued ahead of the June 2022 Patch Tuesday update.
Installation issues with the latest Windows 11 optional update
On Reddit and Feedback Hub, users have flagged another problem where the optional update will fail to install with vague error messages.
"For several days after receiving the message "2022-05 Cumulative Update for Windows 11 for x64-based Systems (KB5014019) is available" I gave OK but the system always replied "This update could not be installed, but you can try again ( 0x800f081f) ". The update KB5013943 was recently added with the same result. I repeated the procedure several times a day," one of the affected users noted.
Additionally, it looks like a bug that affects .NET Framework apps isn't fully fixed in the patch and it could break down the capabilities of certain apps like SteelSeries GG.