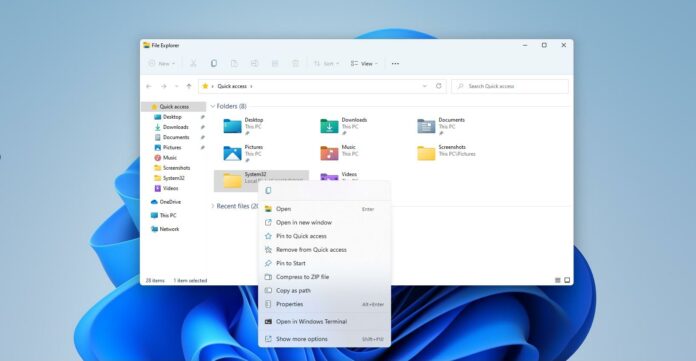 Microsoft recently acknowledged reports of two critical bugs in Windows 11 – Blue Screen of Death and app crashes. These two bugs were originally discovered in November 2021 Patch Tuesday and currently affects some installations of Windows 11 as well as the latest versions of Windows 10.
On the original known issues page, Microsoft officials explained that a bug in Windows 11's recent updates can result in Microsoft Installer (MSI) failures. Microsoft's findings suggest apps that are known to be affected include security solutions from Kaspersky. If your device is affected, some apps might fail to open.
Apps crashes are experienced only when you apply an update to the affected app or try to repair it using Windows Settings or Troubleshooter. Microsoft previously stated that they're working on a fix and recommends users to reinstall their apps if the apps are crashing without error messages.
Thankfully, Microsoft has now developed a new fix which is rolling out to testers in the Beta and Release Preview Channel as part of Windows 11 Build 22000.348 (KB5007262).
According to the release notes, this patch contains a fix for an issue that might prevent apps from opening after users update or repair them using the Microsoft Installer (MSI).
The fix is currently available to testers only, but it should be published in the production channel as part of the next optional update.
Other fixes coming with a new optional update for Windows 11
We're expecting the new optional update for Windows 11 in a few days. Remember that there'll be no new features in that optional update, but you can expect fixes for several other issues reported over the past few weeks.
For example, Microsoft fixed an issue that affects PowerShell 7.1 and later. As per the tech firm, a bug could break Appx PowerShell cmdlet functionality for some users and it will be fixed in the next update. Additionally, a bug where some users see a "bad image" error at startup is getting a fix.
Microsoft has patched an issue that crashes searchindexer.exe or causes high memory usage. It is typically experienced on devices where a dismount is in operation in the remote desktop environment.
Likewise, you can expect a fix for an issue where devices stop responding when they return from sleep or hibernation. This has been reported on devices with certain processors only, but Microsoft has yet to publish the list of affected CPUs.