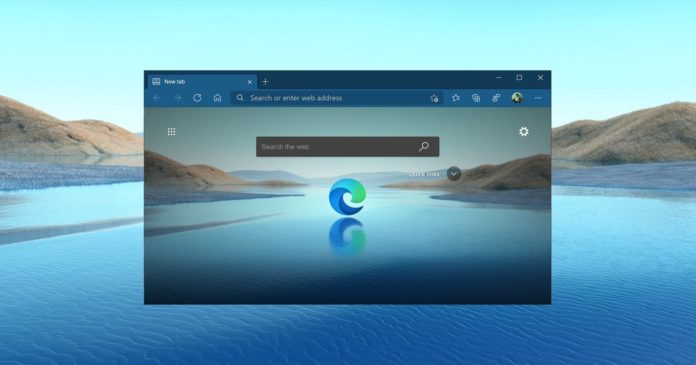 Microsoft Edge Chromium edition is more evolved where security is concerned and the browser is now getting a new feature that will allow users to keep track of security breaches on their account with notifications and change their password if necessary.
In January 2021, Microsoft plans to add three key improvements: password breach alerts, vertical tabs navigation and ability to suggest strong passwords. These improvements are expected to ship with Microsoft Edge 88, which is based on Chromium 88.
Microsoft Edge is getting a new password monitor that will notify users if a fraudulent activity/breach attempt is detected as long as their passwords are synced to the Microsoft account.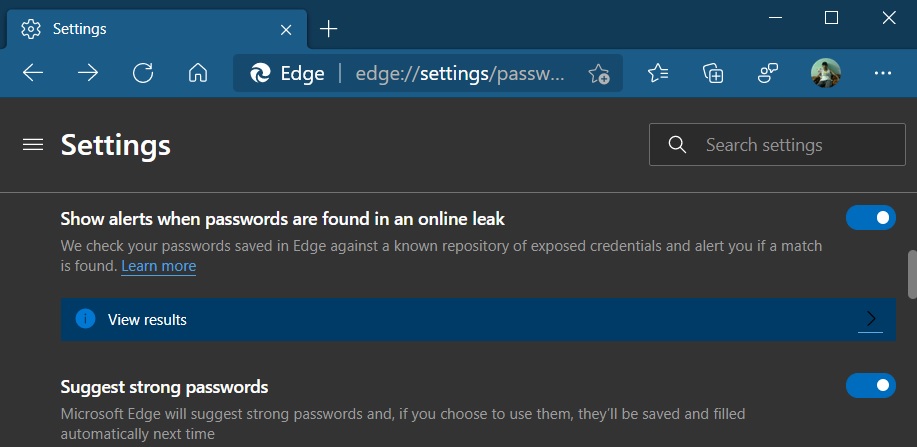 It only works with Microsoft account for now, as you'll need to sync your passwords to the Microsoft account to activate the feature. Once you do so, the next time your password is detected in breach you'll begin receiving real-time notifications.
"Starting with Microsoft Edge v. 88, the browser checks your passwords against a repository of know-breached credentials and alerts you if a match is found," Microsoft noted in an update to the roadmap.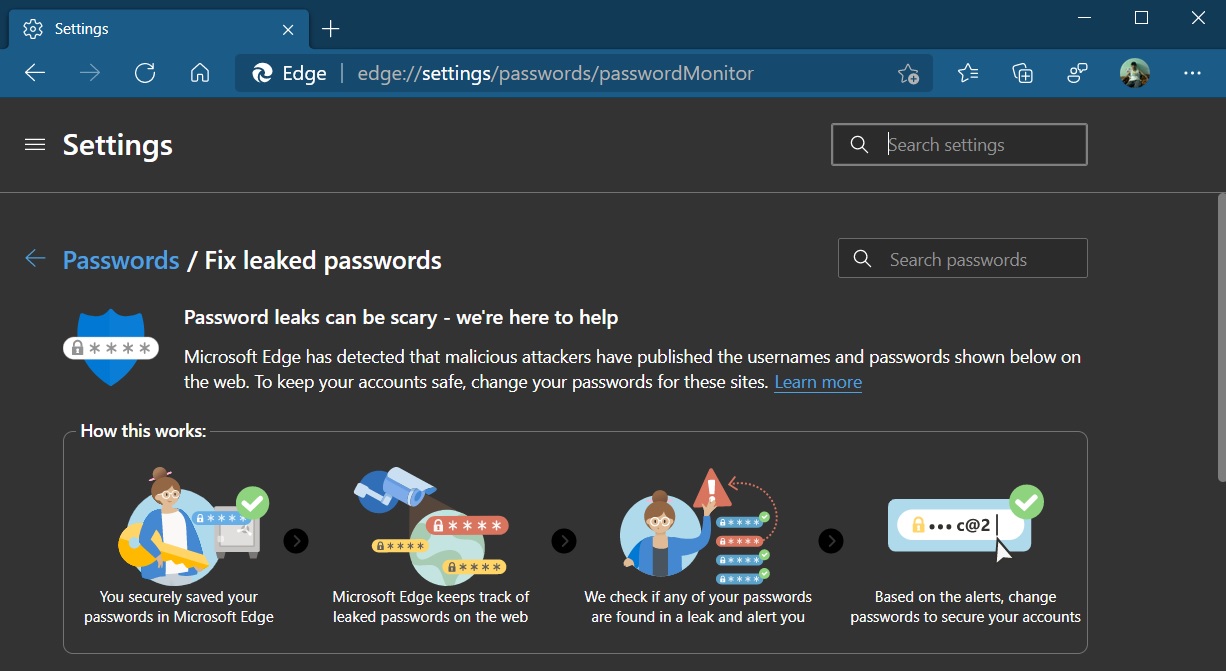 In addition to password manager upgrade, Microsoft is also working on improvements for the anti-flood protection feature. In a commit, Microsoft's Eric Lawrence noted that Chromium's built-in anti-flood protection can incorrectly block users from accessing external handler URLs.
"User-gestures are only recorded for interactions in the web content area, and thus the protection can block attempts to launch protocol handlers from bookmarks or the omnibox," Microsoft said.
"What's getting tested here is that the external handler is always launched when invoked from a bookmark, regardless of what the [browser] report", Microsoft noted.
As we mentioned at the outset, Microsoft Edge version 88 is currently scheduled to launch in January with vertical tabs, better performance, and PDF reader improvements.