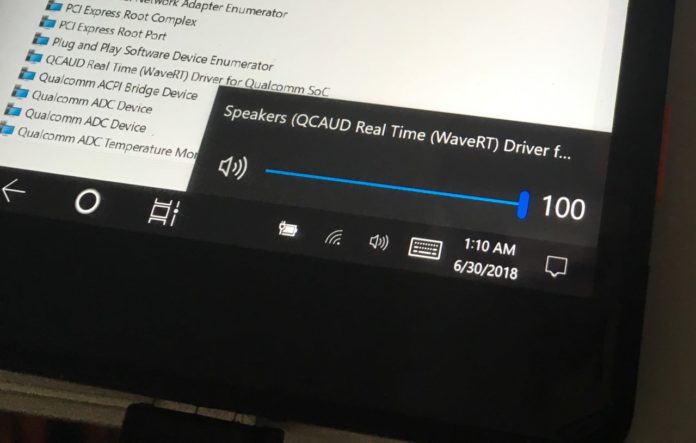 Adventurous developers have been trying to port Windows 10 on ARM to ARM-powered Windows Phones such as the Lumia 950. The WoA project revolves around installing officially unsupported Windows 10 ARM on Lumia 950, Lumia 950 XL and Acer Jade Primo devices to replace Windows 10 Mobile, and get access to the desktop experience.
Windows 10 on ARM port for Lumia phones was launched last year and it has developed significantly in the past few months. The product should be mature enough to replace Windows 10 Mobile by the time Microsoft ends support for its mobile platform.
Full Windows 10 on such small-screened devices isn't really smooth experience but various issues have been ironed out in recent releases.
Calling and cellular support
According to findings, Windows Phone Cellular networking stack has been removed from Windows Desktop with 20H1 Build 18912. This means users won't get access to cellular calling or networking if they install Windows 10 20H1 on Lumia 950/950 XL and Jade Primo with Windows 10 ARM.
In Windows 10 20H1 ARM Builds or newer, cellular will not work and calls, texts or data will not also work unless someone rewrites the stack which requires a massive amount of work.
WiFi (WLAN), Bluetooth and Miracast
WiFi 2.4Ghz and 5Ghz works on Lumia 950 XL, while the support for the same feature will land on Lumia 950 and Acer Jade Pro in some days.
Bluetooth works on these three Windows Phones, but random disconnections may happen due to a Windows glitch.
Miracast uses Wi-Fi Direct, and while the devices don't have to be on the same network to communicate, WLAN support is required for the feature to work. For now, Miracast support is limited to Lumia 950 XL, but a future update will also enable Miracast on Lumia 950 and Jade Primo.
GPU, USB C and Sensors
ARM64, ARM32 Direct X works, but artefacts & UMD crashes. The graphics driver also works properly, but the setup won't provide DirectX support for any x86 apps.
USB C is working partially and it requires users to enable VBus manually in the registry for power output. It may not automatically detect plug insertion.
Sensors are also partially working and the next update for the project will bring add Orientation (rotation) support. Ambient light sensor, proximity sensor, activity sensor, pedometer sensor, and barometer sensor doesn't work.
Apps
As there is no x86 DirectX user-mode component on desktop, the Messenger app will not work. WhatsApp for Windows will also not work as it requires a mobile device to start up.
Battery life
The battery life won't be very good either as the OS and drivers are not optimized for the mobile devices.
Features that are working:
Touch
GPS
Bluetooth
NFC
SD Card slot
eMMC
Battery
Side buttons
Connected standby
Display panel
Audio and FM Radio
Vibration motor
Features that are not working:
Sensors
Camera
HDMI out
Iris scanner (Windows Hello)
In the upcoming update, you can expect the following improvements:
WLAN support for Lumia 950 (non-XL variant) and Acer Jade Primo.
Miracast support for Lumia 950 and Acer Jade Primo.
Orientation (rotation) support for all three phones.
The independent developers including ADeltaX, Gustave, Ben (imbushuo), Twitter user @never_released, Heathcliff74 and others have contributed to this project.