Windows Lite, the stripped-down version of Windows 10 for dual-screen and Chromebook-like devices is reportedly launching later this year. As per the reports, Microsoft wants to retain the familiar Windows 10 approach but offer a more straightforward interface. As the operating system would be light and built on the modern frameworks, OEMs will include Lite OS in affordable and dual-screen devices.
Windows Lite will support the new dual-screen devices and Microsoft's long rumoured Centaurus will also run Lite out of the box.
It is likely that Windows Lite will ship with a new File Explorer and Microsoft may finally extend aesthetic style to the File Explorer. We'll get our first glimpse of Windows Lite later this year or early next year, but rumours have dropped some pretty big hints about Windows Lite.
A concept designer has now come up with a new vision for File Explorer. A new concept posted by Cage Ata shows us a reimagined File Explorer for Windows Lite-powered dual-screen device.
The conceptual File Explorer offers an activity hub that shows cloud storage apps like OneDrive and their usage.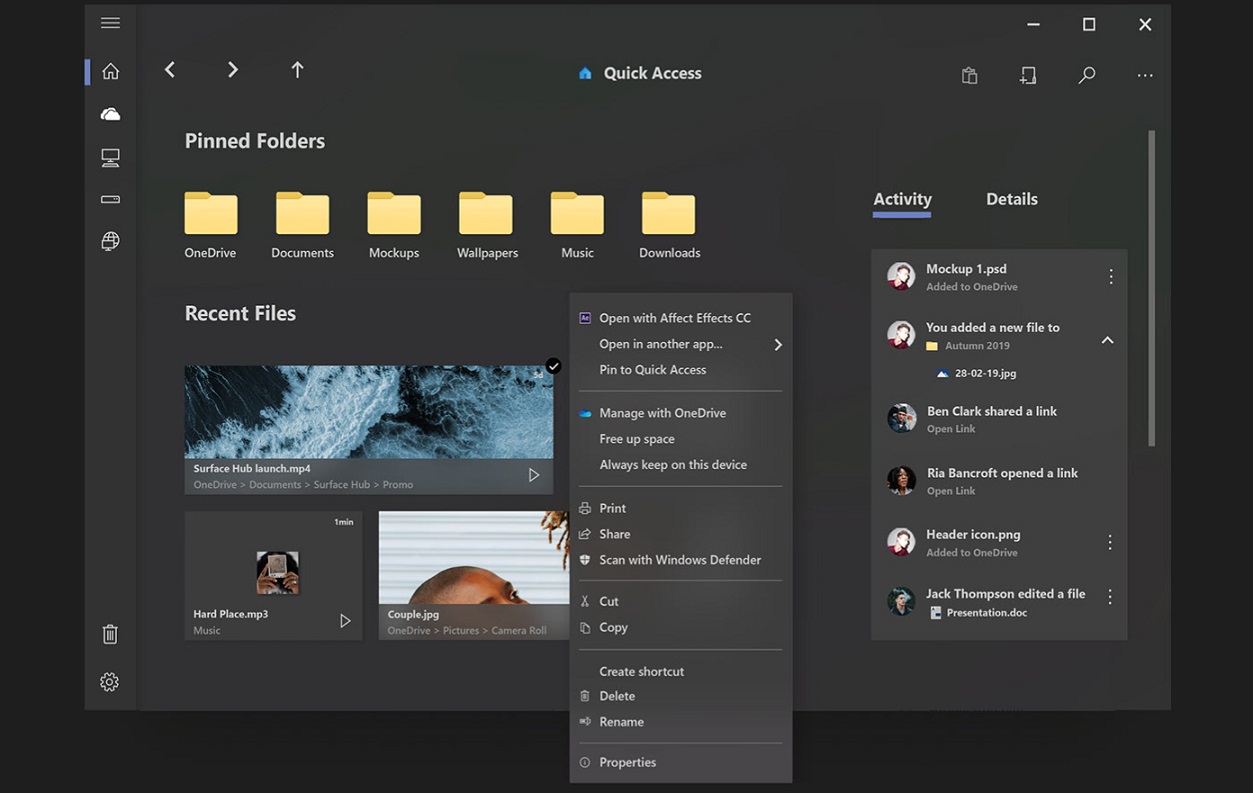 The concept also imagines a Review Mode for Explorer to allow you to select or group multiple files before they are moved, copied or edited. Finally, it imagines a creative feature that would allow users to drag and drop files to any position within the side canvas you would like.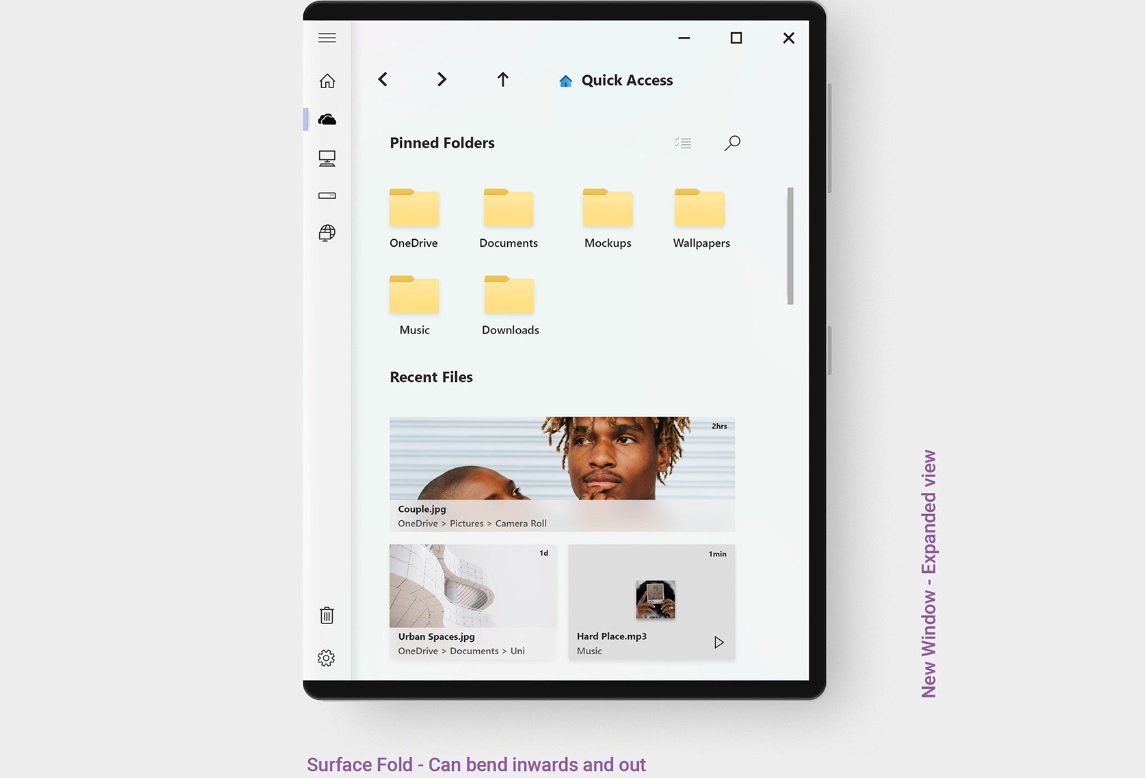 It is made in line with Fluent Design guidelines and it does look beautiful. Just like every other concept, the focus is entirely on design and basic multitasking functionalities offered in current File Explorer have been ignored.
The original reports did state that Microsoft will introduce a new File Explorer with Windows, but concepts are miles away from what Microsoft will eventually implement.