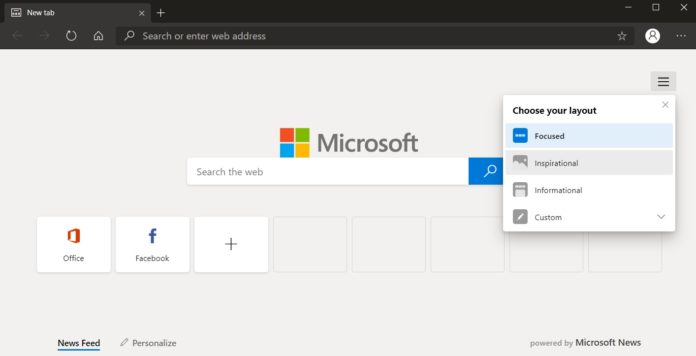 Microsoft is testing several new features for its new Edge browser on Windows 10, including Collections and better privacy tools. Microsoft is working on another nifty feature that would allow you to configure autoplay media settings and it'll be similar to what we have in old Edge.
Microsoft Edge engineer Kyle Pflug confirmed that autoplay setting is coming to new Edge, but there's no ETA at the moment.
In a tweet, Kyle noted that the feature will have global and per site setting, delivering the experience that we already have in old Edge. At the moment, Chromium Edge does not allow users to block the autoplay videos.
https://twitter.com/kylealden/status/1138525002330923008
The new feature will give users control over media autoplay on the Internet and it will also users to configure autoplay rules for media. In old Edge, the default setting is to allow autoplay but you can modify or set your own rules to block all auto-playing contents.
Other improvements planned
Microsoft is also working on improving the scrolling performance of the browser and it remains to be the main focus of the engineering team.
At Build 2019 developer conference, Microsoft also teased a new privacy dashboard for Edge.
The new privacy dashboard aims to make things easier to understand for users. Edge will have a dashboard featuring three levels of privacy – unrestricted, balanced, and strict. The privacy tool is designed to block or restrict trackers and cookies.
Unrestricted: This will allow all trackers and you'll also see personalized ads. When the unrestricted mode is turned on, sites will function correctly.
Balanced: This mode aims to blocks trackers from unvisited sites, but you'll continue to see advertisements based on other sites that you visited recently. Sites will continue to function smoothly in Balanced level.
Strict: As the name suggests, it will potential trackers and ads will be reduced as well, but this could break some sites.
Microsoft recently revealed its intention to bring improved autoscrolling to Chromium-based browsers, including Edge and Chrome. This may allow users to smoothly scroll on a long and heavy page by holding the arrow button.