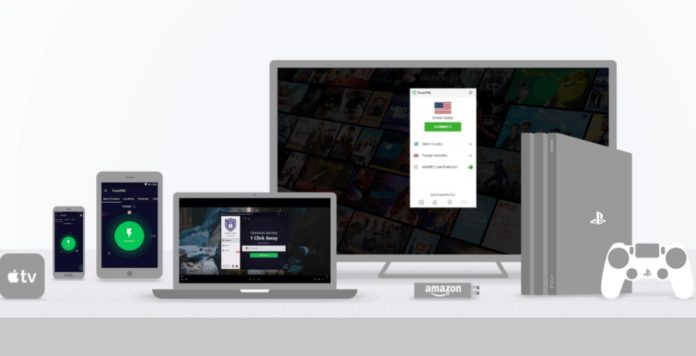 Windows remains the most widely used operating system in the world. In fact, the operating system has the largest market share of 37.43%, next only to Android at 36.49%.
Perhaps, it is the massive popularity of the OS that makes it the most valuable target for cybercriminals and the most vulnerable at that.
But we don't need to fear any cyber threats or privacy breaches anymore because we can ditch all those terrible problems by setting up the VPN.
Privacy
Windows 10 tops the chart with 52.42% when it comes to market share worldwide. After all, it has all the bells and whistles needed to make it a user favourite. For instance, it offers better and innovative features and performance than its predecessors.
Microsoft has also improved the privacy settings in the recent version of Windows 10, but there are still many reasons for customers to use a secure VPN service like PureVPN.
The only tool that can fight off online threats and privacy problems is a VPN.
PureVPN, a feature-rich VPN solution
Virtual Private Networks (VPNs) have been developed to encrypt the Internet traffic or data and make all the activities anonymous. With powerful features like encryption, anonymous IPs, IPv6/DNS leak protection, internet kill switch and more, VPN prevents every cyber-hoodlum from invading your privacy or peeking into your sensitive data.
A reliable and efficient Windows VPN must have the following qualities:
User-friendly privacy policy
Strict no-log policy
Privacy-friendly jurisdiction
The highest level of encryption
Multiple security protocols availability
A huge pool of servers and IPs
Best torrenting and streaming support
Guess what? PureVPN ticks all the right boxes which is why it is one of the best VPNs for Windows in the industry.
Let's talk about the above-listed features and functionalities of PureVPN.
User-Friendly Privacy Policy
PureVPN has a fairly detailed and crystal-clear privacy policy. The policy explains what sort of information the VPN service collects, where and how it uses the information, third-party tools, international data transfer policy, cookies and more.
Moreover, the VPN service is the first in the industry to be GDPR compliant. It is a fact that even the popular tech platform, CNET, acknowledged.
Strict No-Log Policy
The VPN provider has zero-tolerance for logging. Therefore, the very first clause it has highlighted in its Privacy Policy is that it doesn't store any data or activity of the user.
"We DO NOT keep any record of your browsing activities, connection logs, records of the VPN IPs assigned to you, your original IPs, your connection time, the history of your browsing, the sites you visited, your outgoing traffic, the content or data you accessed, or the DNS queries generated by you," the company claims.
Privacy-Friendly Jurisdiction
When looking for a reliable VPN service, it is best to confirm its base of operation. After all, in many regions, VPN services are required by the state to share users' details.
Amazingly, PureVPN operates from Hong Kong, a country where the laws are fairly relaxed. Moreover, the country doesn't practice any data retention or mass surveillance policies.
Highest Level Encryption
The VPN provider employs robust encryption, i.e., 256-bit AES technology. It is the same level of encryption which is used by military services in the US and other countries. With powerful encryption protecting the integrity of your data, you can safely browse the Internet on any network with complete peace of mind.
Multiple Security Protocols
PureVPN's Windows VPN supports all the popular tunnelling protocols including PPTP, SSTP, L2TP, IKEv2 as well as OpenVPN. As a result, users have the complete freedom of setting up the preferred protocol for optimized VPN experience.
You might wonder about how PureVPN offers OpenVPN on Windows 10 when the OS has no built-in support for it? The VPN provider offers a customized tool for manual OpenVPN installation. Plus, users can find all the setup tutorials on the support centre.
Huge Pool of Servers and IPs
The VPN service has expanded its VPN coverage to over 180 locations by installing 2,000+ VPN servers. Each server offers hundreds of thousands of anonymous IPs. Collectively, the VPN service boasts 300,000+ IP addresses.
Best Torrenting and Streaming
There are hardly any VPN users who wouldn't use the tool for torrenting, downloading and unblocking streaming services such as Netflix US, Amazon Prime, Hulu US, SkyGo, SlingTV, and more.
PureVPN not only supports p2p clients and services, but it also offers instant access to over 1,000+ streaming channels that are otherwise geo-restricted.
Final Thoughts
The simple and clear privacy policy and the powerful set of features make PureVPN one of the best Windows VPN. Moreover, the service also offers a 31-day money-back guarantee.
If you still don't feel sure about the service, you can always test the water by opting for its 3-day trial. If you're interested, you can buy PureVPN from here.
Disclaimer: We make no claims, guarantees about the accuracy or completeness in this article or linked pages, and shall not be held responsible for anything we say in this article.