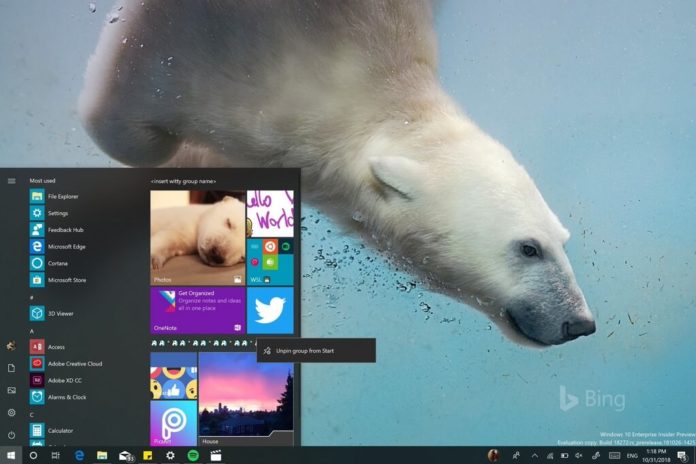 Microsoft is hard at work in adding new features and improvements to its next major update codenamed "19H1" which the company plans to release in the Spring/April 2019.
Microsoft's Brandon LeBlanc has confirmed that Microsoft will not be releasing any new Fast Ring builds for Insiders this week.
Thanksgiving is on Thursday and lot of Microsoft's engineers along with other Americans taking off to be with their families, it makes sense to not release any new and untested builds in the Fast Ring.
Generally, a new build goes through a lot of internal testing and the team works on issues reported during internal testing and post-release. This process involves a lot of time which needs to be spent by Microsoft engineers.
But we expect Microsoft to release a new build as early as next week probably on coming Tuesday or Wednesday with new features and improvements.
"#WindowsInsiders there are no new builds this week as we're all taking off time to celebrate American Thanksgiving with our families. Happy Thanksgiving!", Microsoft's Dona Sarkar tweeted.
As has been reported earlier, Microsoft is scheduled to release Windows 10 19H1 to the general public in spring 2019. If the previous roadmap is anything to go by then Microsoft should be able to finalize the RTM build in March 2019 with the public rollout scheduled for April.
The previous Windows 10 19H1 build 18282 was released last week with many new features and the most important among them was the introduction of Light Theme that changes the look and feel of the desktop, Action Center and even Taskbar.
Microsoft pushed out the build with Printer improvements, new Narrator features, Brightness setting changes and an updated Windows Update setting page.
Windows 10 19H1 Insider builds are currently rolled out to only Insiders enrolled in the Fast Ring for testing and we expect Microsoft to add many new features in the coming days or months before finalizing on the RTM build next year.
Windows 10 19H1 other changes
Windows 10 19H1 is rumoured to add support for the highly-anticipated tab-focused interface called 'Sets'. Last time Microsoft said that the company is still working on Sets interface and there is no ETA to share yet.