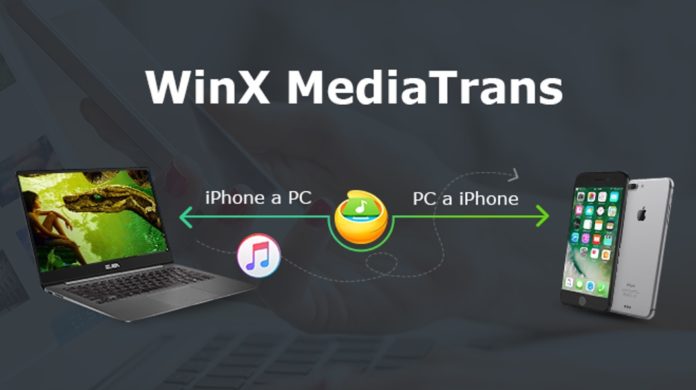 If you own an iPhone and a Windows device, you probably use iTunes to transfer files between your PC and phone. But there are some alternatives such WinX MediaTrans from WinXDVD in the market that would let also you manage your iPhones and iPad from Windows PC.
WinX MediaTrans is a lean and clear piece of software that feels faster even on low-end hardware and the UI is attractive as well. It has important features that you would find in any other software. For example, it lets you backup and sync your files between iPhone or iPad and PC without iTunes.
Full backup and List Control
iTunes uses iCloud to back up your photos and it thinks storing stuff on hard drives is past. WinX MediaTrans, on the other hand, has a feature that lets you backup and sync and there is zero data loss when you transfer files using this software. It's a great alternative to iTunes because it will give you what iTunes lacks. You can use a wired connection to transfer as many as hundred 4K photos in a matter of seconds. It comes with its own drag and drop panel that lets you select photos and videos to move over to your computer. You can select files and transfer them or you can also transfer your entire photo library to PC in one go. Not just photos, WinX MediaTrans lets you transfer music, videos, ebooks, ringtones, etc from iPhone, iPad, iPod to PC or vice versa freely.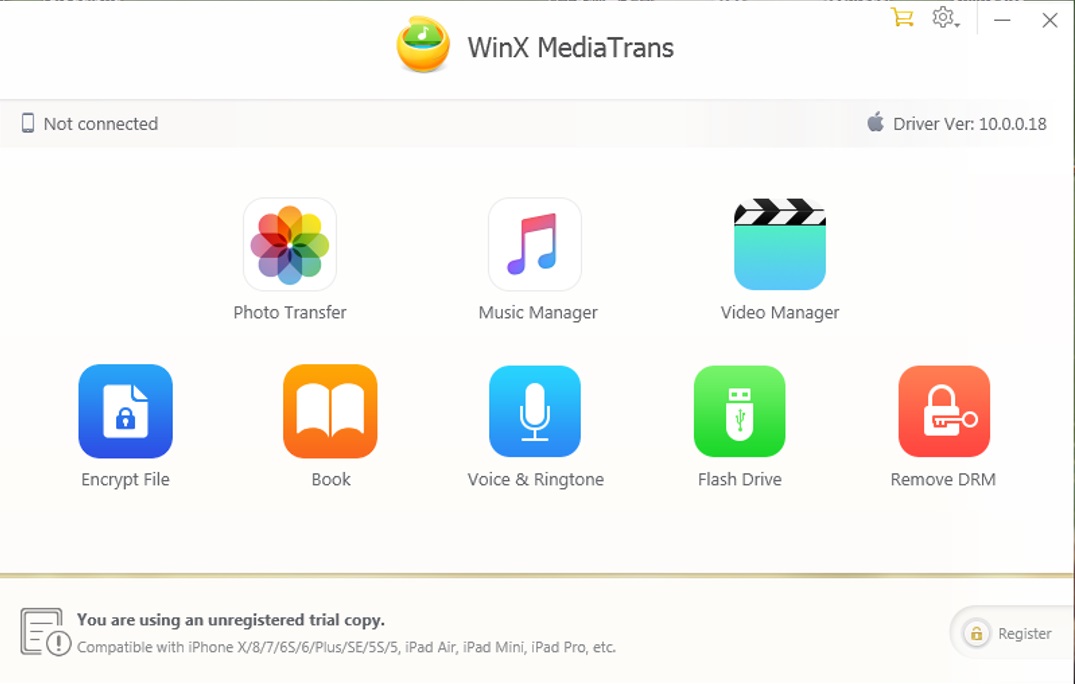 Fast encoder
It turns out that WinX MediaTrans is a fast encoder as it has the tech to speed up the process as much as possible. The app uses Intel QSV and as well as Nvidia NVENC to improve the process.
The app would be able to convince the computer to make full use of its graphics hardware. It's a useful feature if you have a powerful computer as the process is going to be seriously quick.
Compression
You can use WinX MediaTrans to reduce the big video files size to 50% without quality loss on iPhone and other devices. That means you can a lot of space on your phone and you can also export the files, music or pictures that you need now to your PC and keep more free space on your iPhone.
It's a must-have feature if you have a digital media library or you are going on a trip and you need the content you like to watch on-the-go.
Decrypt Files with Password
Do you have some photos, videos or other files that do not want others to see? Well, WinX MediaTrans can protect your files transferred to PC with password, so no one can access to it except yourself. It can also lock the files on your PC with strongest decryption tech.
Make Ringtones
As we all know, the ringtones provided by iPhone are too old-fashioned. Why not get WinX MediaTrans – an easy iTunes alternative for Windows to make ringtones from your favorite songs? In the "Voice & Ringtone" section, you can load a song and choose the start and ending time to select your favorite part as your ringtone.
Flash Drive section
The app has a special Flash Drive section that would allow the user to drag and drop any kind of files on the device's memory. It's a great way to transport files if you don't have access to the large memory stick.
Interested? You can download it from here.