Samsung is trying to reinvent both phones and PCs experience with foldable displays concept. The South Korean smartphone giant Samsung appears to be obsessed with foldable displays as a new report claims that the company is working on a foldable laptop that would apparently run Microsoft's Windows 10 operating system.
Samsung has already confirmed that they're working on a foldable smartphone which will be launched soon. According to an alleged statement from Lee Min-cheol, vice president at marketing for PCs at Samsung, the company is now planning to unveil laptops with a foldable display.
"Like foldable smartphones, Samsung is collaborating with display makers to develop laptops with foldable displays that will not just simply fold in and out but create new value and user experience, amid the changing market trends for laptops," Samsung's Lee Min-cheol said in a statement.
With the foldable displays for laptops, Samsung could really reinvent the PC experience but it's not known yet if the devices will be durable and efficient as the regular laptops.
A foldable laptop is likely to run Windows 10 (Windows Core OS?) and it would use flexible AMOLED displays to change the form factor.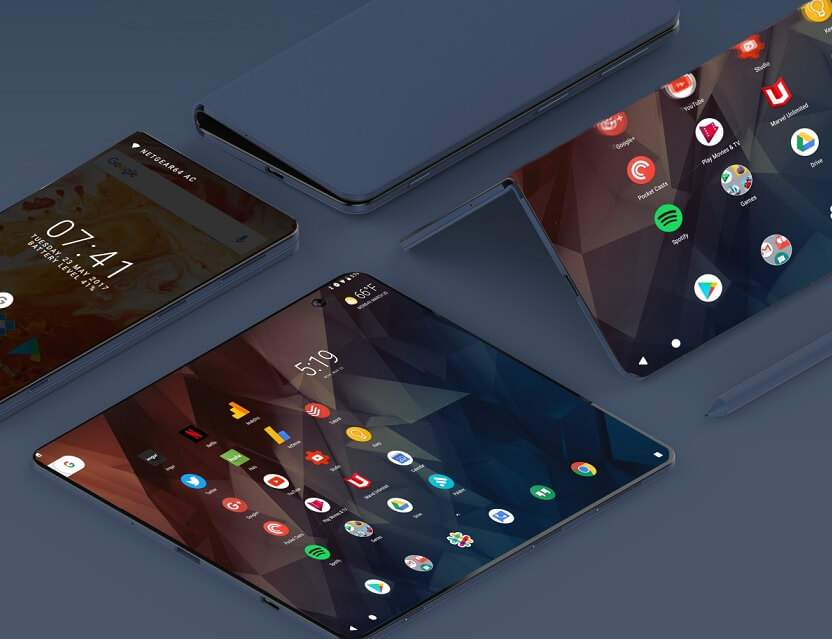 Samsung has already announced that the company is aiming to launch a foldable phone by next year but the smartphone maker hasn't revealed any other details of the foldable laptop yet. It remains to be seen if the foldable laptops would change the user experience or create a new form factor.
Perhaps a computer that folds to become a tablet will attract the consumers? Nobody knows.