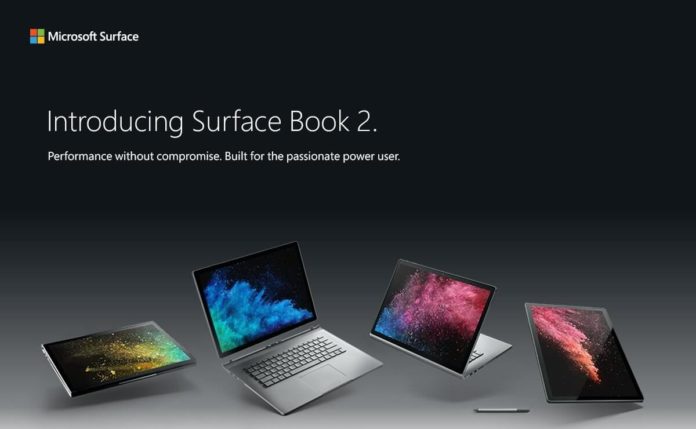 A report suggests that Microsoft is fully committed to its Surface business in India. Microsoft recently unveiled the Surface Book 2 and Surface Pro in India, and the company is said to be bringing another range of devices to the country.
A new report published earlier today claims that the rest of the Surface products will be launched in India in the coming months. "The success that we saw with the Surface Pro compelled us to bring the whole portfolio to India," a Microsoft official told the Financial Express.
The PC shipments have dropped substantially in the last years but the analysts recently revealed that decline will come to a halt next year. In growing markets like India, the PC shipment is also declining which is a result of the transition to smartphones in the country.
The Microsoft's Surface line gives an impression that 2-in-1 PCs are very popular and according to multiple research firms, the detachable market is slowly growing.
"This will be buoyed by strong economic performance and business spend in the United States, the largest PC market in the world, as well as a continued global push to upgrade on the back of heightened IT security concerns. Furthermore, 2019 is likely to bring about an easing of component supply constraints that have recently plagued the industry. Intel and its partners have admitted that tight supply of 14 nanometer processors will delay PC shipments this year, while DRAM shortages will start to ease toward the end of 2018, with the effects to be felt next year. Pent-up demand from this year will boost growth in 2019 as these issues are resolved," said Canalys Chief Analyst Alastair Edwards.