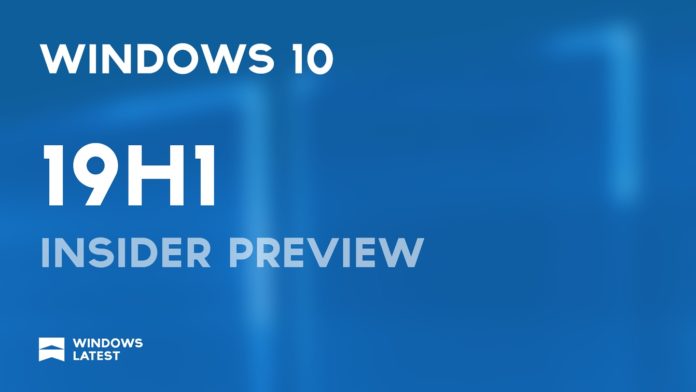 Microsoft today is releasing a new Windows 10 Build 18247 for the Insiders enrolled in the Skip Ahead Ring. Windows 10 Build 18247 doesn't come with any new features but contains many new fixes and improvements.
It's worth noting that Build 18247 is Windows 10 19H1 update that is arriving for the general public next year. Windows 10 19H1 is in the early stage of development and the preview builds doesn't come with any exciting changes.
What's fixed in Build 18247
Issues with the Narrator text to speech not making sense when reading has now been fixed.
App icons sometimes became invisible in the taskbar in previous flights has now been fixed.
An issue that resulted in IME not working in Microsoft Edge after first time launch in previous flights has now been fixed.
WebView controls not responding to keyboards has now been fixed.
Microsoft adds a "Preview" tag to Your Phone app to finetune the experience based on the feedback.
As is expected with preview builds, they do come with some known issues that may have an impact on user experience. Here's a list of issues in this update:
File Explorer's context menu has an unexpectedly thick white border when using dark mode.
You will find that Task Manager does not report accurate CPU usage which should be fixed in the next build.
Arrows when trying to expand "Background processes" in Task Manager will be constantly and weirdly blinking. This should be fixed in the next flight.
Microsoft is currently spending more time and resources on Windows 10 October 2018 Update and according to the evidence that we have uncovered, the next feature update has reached RTM milestone. Windows 10 October 2018 Update is now ready for daily use and you can learn the installation guidelines here.
After the public rollout of Windows 10 October 2018 Update, Microsoft is expected to add new features to Windows 10 19H1. For example, the highly anticipated Sets interface will make public debut with the next feature update codenamed 19H1.
You're not recommended to install 19H1 builds on your primary machine as it's buggy. But if you're interested, you can get it from  Settings > Windows Update > Check for updates.