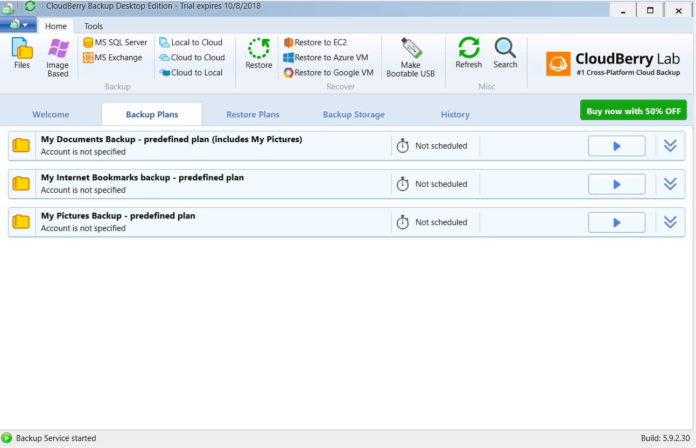 Regardless of the version of Windows and computer you're using at the moment, there's always a chance that your hard drive could fail anytime or a software bug could delete your important files.
There are many reasons why you may need a backup software:
The files can be accidentally deleted or it may become corrupt.
Your hard disk may crash corrupting your data.
Viruses and software bug could also corrupt or delete files.
Overview
There are many backup apps but CloudBerry Backup is a uniquely versatile backup program for Windows that can sync data from local to local, cloud to cloud and local to cloud. CloudBerry's backup solution uses the power of leading cloud platforms to store your data securely.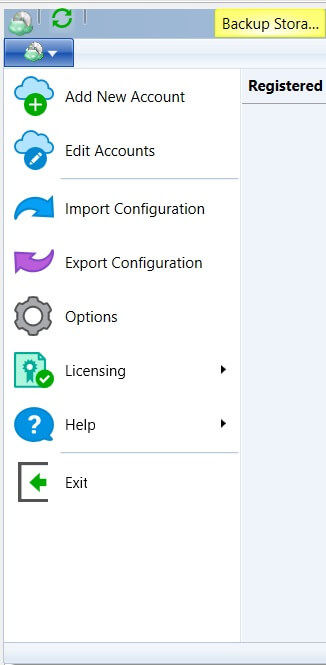 CloudBerry is a truly amazing software. If you want to move your files stored in PC to an external hard drive as well as an online storage, you can do it with CloudBerry.
CloudBerry is a paid tool but there's a free version that takes care of the cloud and local backup basics.
Features
The best thing about CloudBerry Backup is that it can switch between online backup and storage services. For example, you can use it to quickly copy data from the local drive to online storage and vice versa. The list of supported services is pretty impressive. The app works with Amazon S3, Microsoft's OneDrive, Google Drive and other biggies.
The CloudBerry supports image-based backup that basically takes snapshots and transfers it to the cloud service of your choice.
Multiple cloud services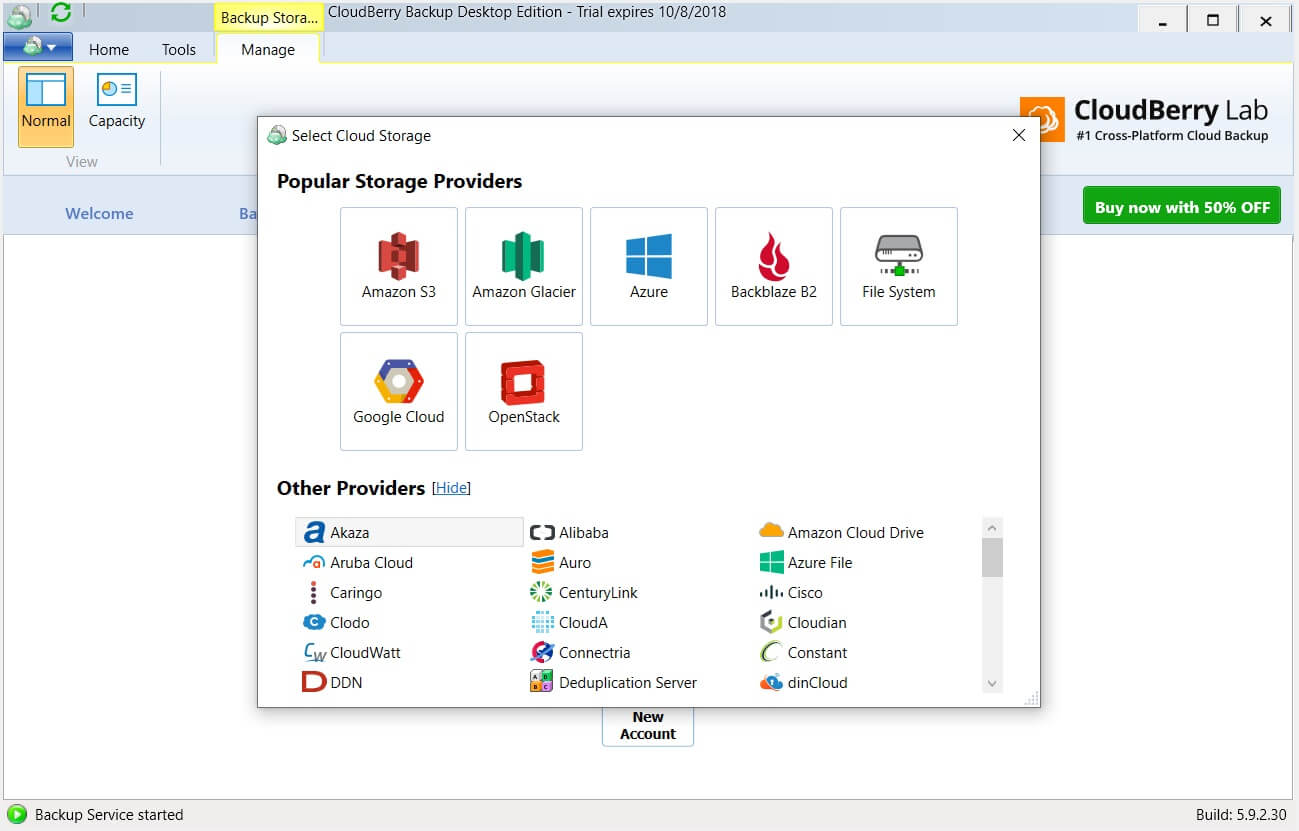 CloudBerry can upload your data and store it securely in OneDrive, Windows Azure, Amazon S3, SoftLayer and others.
Secure
The app takes care of your data and there's a Ransomware Protection feature that would detect the encryption changes in files. According to CloudBerry, the feature should be able to prevent existing backups from being overwritten in order to keep ransomware away.
In addition to ransomware protection, CloudBerry claims that the data is encrypted by 256-bit strong keys on the source side and when you upload the files, documents and folders to the cloud services, the process is also encrypted using the SSL protocols.
Schedule your backups
Sometimes, bad things happen to computers when you're away. Fortunately, CloudBerry includes a scheduling feature that you can use to make sure your files are properly backed up when you're busy at your work.
You can set up the app to backup your data hourly, daily, weekly or monthly. You can also specify your own schedule.
The app comes with compression feature that would decrease the storage cost and reduce the bandwidth usage.
Here's a list of other features:
Cloud to Cloud Backup
Cloud to Local Backup
Email Notifications
Retention Policies
Interface and performance
CloudBerry Backup interface is not modern enough and it's not newbie-friendly. If you're familiar with the backup universe, the app should be easy on the eye for you. The program is largely aimed at the IT market and but it's also available for the general users.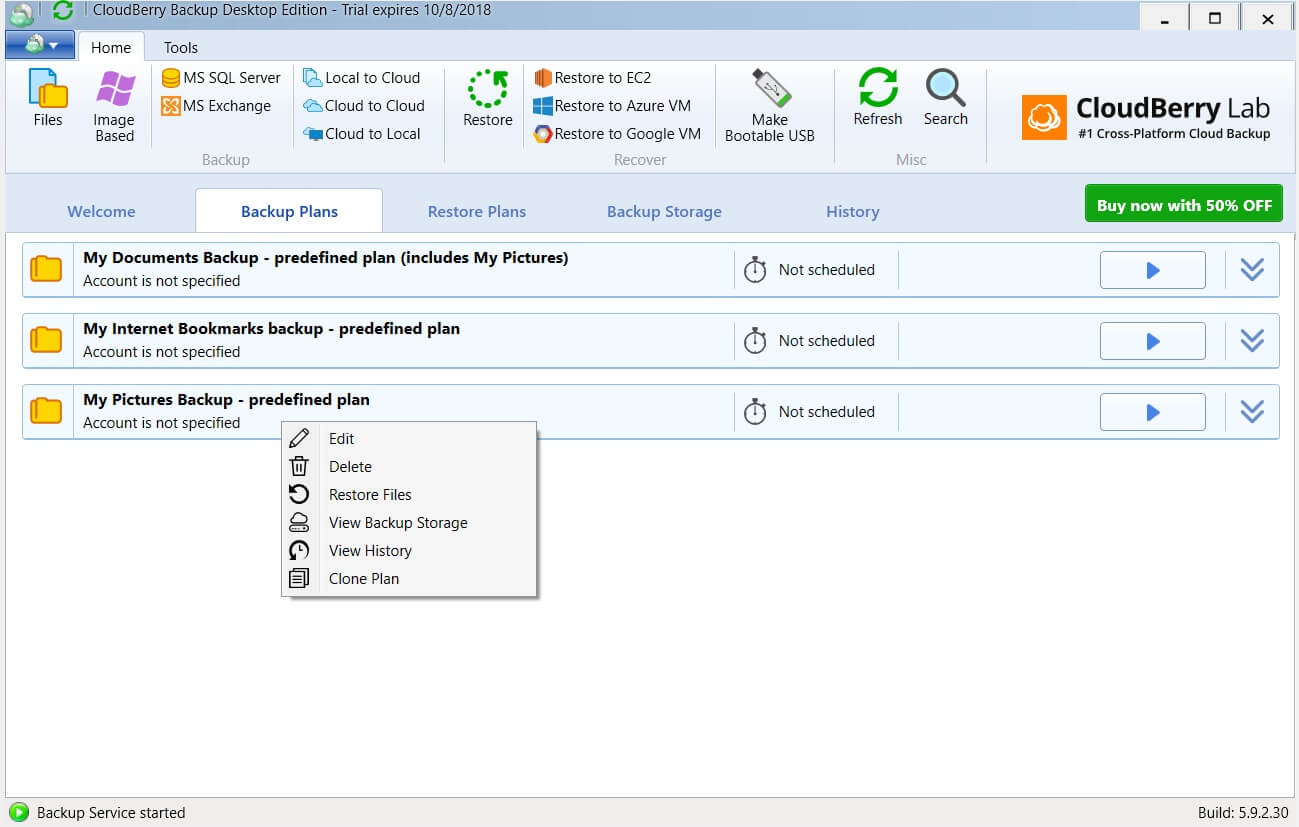 We're using CloudBerry for one month and the app has performed flawlessly in our testing. We've tested the online to online, local to online, PC to USB drives backup solutions.
Price
CloudBerry Backup is available for Windows and other OSes. The freeware version comes with most of the features that are available in the Pro version of the app including the flexible scheduler and retention policies.
But if you're interested in image-based backup, compression and encryption features, you would need to buy the Pro version for $49.99.
While the app is free, you would need to pay to use the cloud storage feature.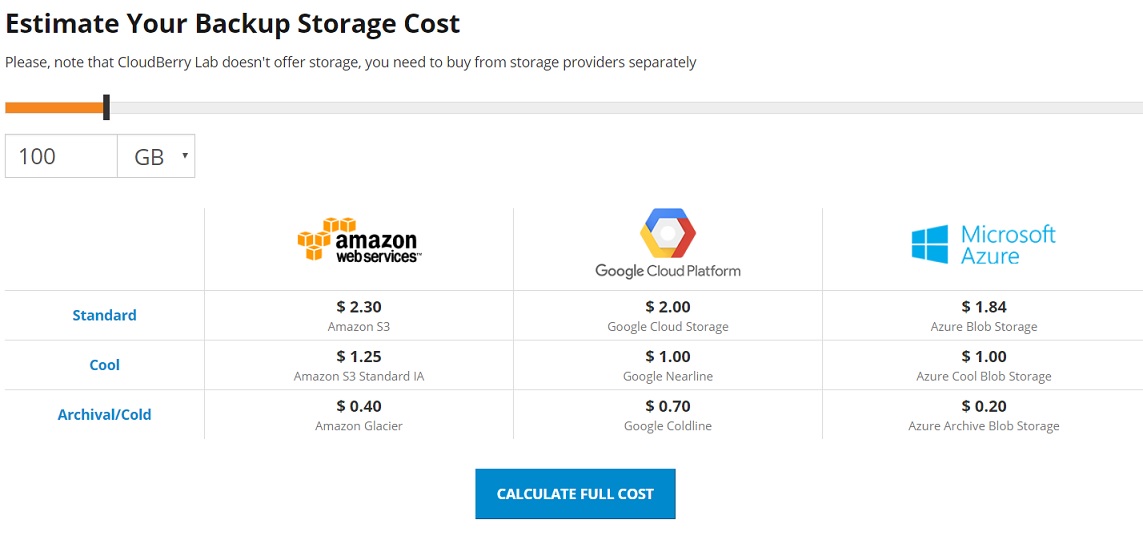 CloudBerry is indeed a good solution for nerds and if you're interested, you can download it from here.