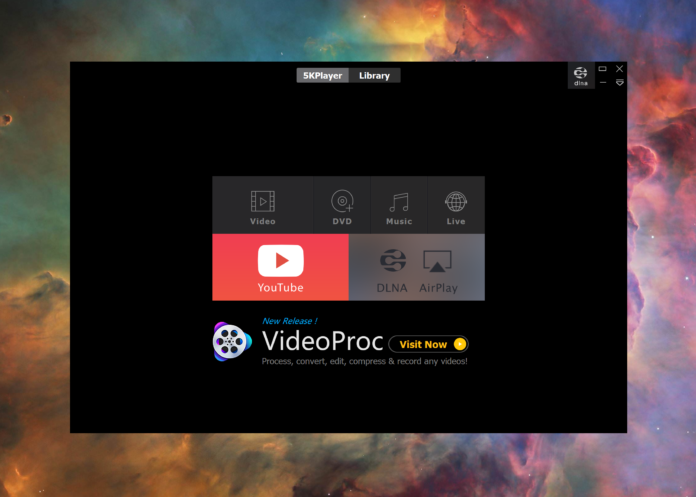 A definition of a media player today is constraint to a piece of software that can a play audio or a video file. Pretty much we all are aware of some popular media players like the VLC, RealPlayer, KM Player, etc. but 5KPlayer stands out and redefines what a media player can do.
Key features
What makes 5KPlayer special is the fact that it can do more than what a media player is generally supposed to do. Besides playing 5K/4K/1080p videos and MP3 AAC APE FLAC audio files, you could also stream audio and video via AirPlay & DLNA without loosing on quality. You can also download videos from various online video sharing sites like YouTube, DailyMotion, Vimeo, etc. 5KPlayer doesn't skimp on traditional media like DVDs and radio as well. Let's straight dive into the details below.
Covers a massive spectrum of file formats with hardware acceleration
Leaving all the extra features aside, the primary goal of any media player is to play audio and video files. 5KPlayer supports MKV, M2TS, MP4, AVI, WMV, FLV video formats as well as audio formats such as MP3, AAC, AC3, WMA, FLAC and ALAC. HDR 4K/8K videos in MP4, H.265/264, VP8/VP9, MTS, MKV, and FLV are also supported by 5KPlayer on Windows 10
5KPlayer also supports hardware acceleration powered by Nvidia, Intel, DXVA 2.0. That translate to much better performance as the heavy lifting is done by a much capable GPU with minimal use of CPU for decoding. This allows 5KPlayer crush 8K / 4K HDR videos with no stuttering at all.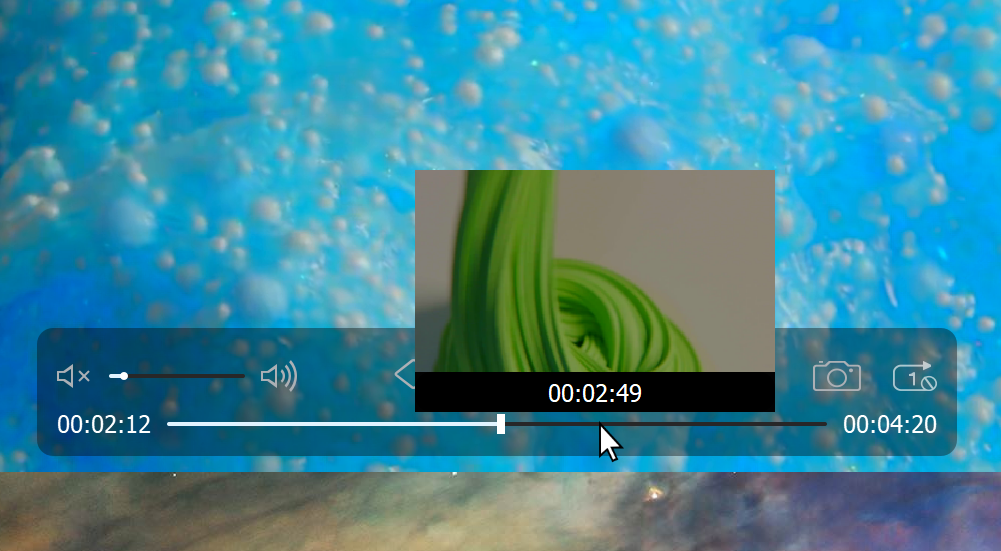 My personal favorite feature of 5KPlayer is the fact that you can preview the video timeline which becomes quite handy sometimes.
Wirelessly stream via AirPlay & DLNA
Since 5KPlayer supports Apple AirPlay, you can stream music and videos from your iPad, iPhone, iPod directly on to your Windows 10 PC to enjoy content on a larger screen. You can also a screen recorder so you can record gameplay from your Apple devices.
With DLNA, you can share MKV, AVC, Webm, 3GP, VP8/9, AAC media from your Android device directly on to your PC as well as DLNA stream H.264/MP4, MP3, AAC media from your PC to a smart TV, PlayStation 3/4, Xbox, etc.
Supports traditional media like Radio & DVD
5KPlayer can play DVDs as well. However, it's worth noting that in order to rip a DVD, you'll need to pay an extra $30 to get access to this feature.
You can also listen to your favorite radio stations. 5KPlayer has already several preset radio stations to choose from. These include BBC, Heart, Capital, Gold, LBC, XFM, Chill, Kiss, Kisstory, Magic, Kerrang, Planet Rock, Absolute Radio and Classic Rock. You can add in a custom radio url as well.
A video downloader
The more unexpected features of 5KPlayer is the ability to download online videos. You can not only download videos from YouTube but also from other online video platforms like Facebook, DailyMotion, Vimeo. etc. You can also download MP3/AAC/FLAC music from Soundcloud and other top music sharing sites.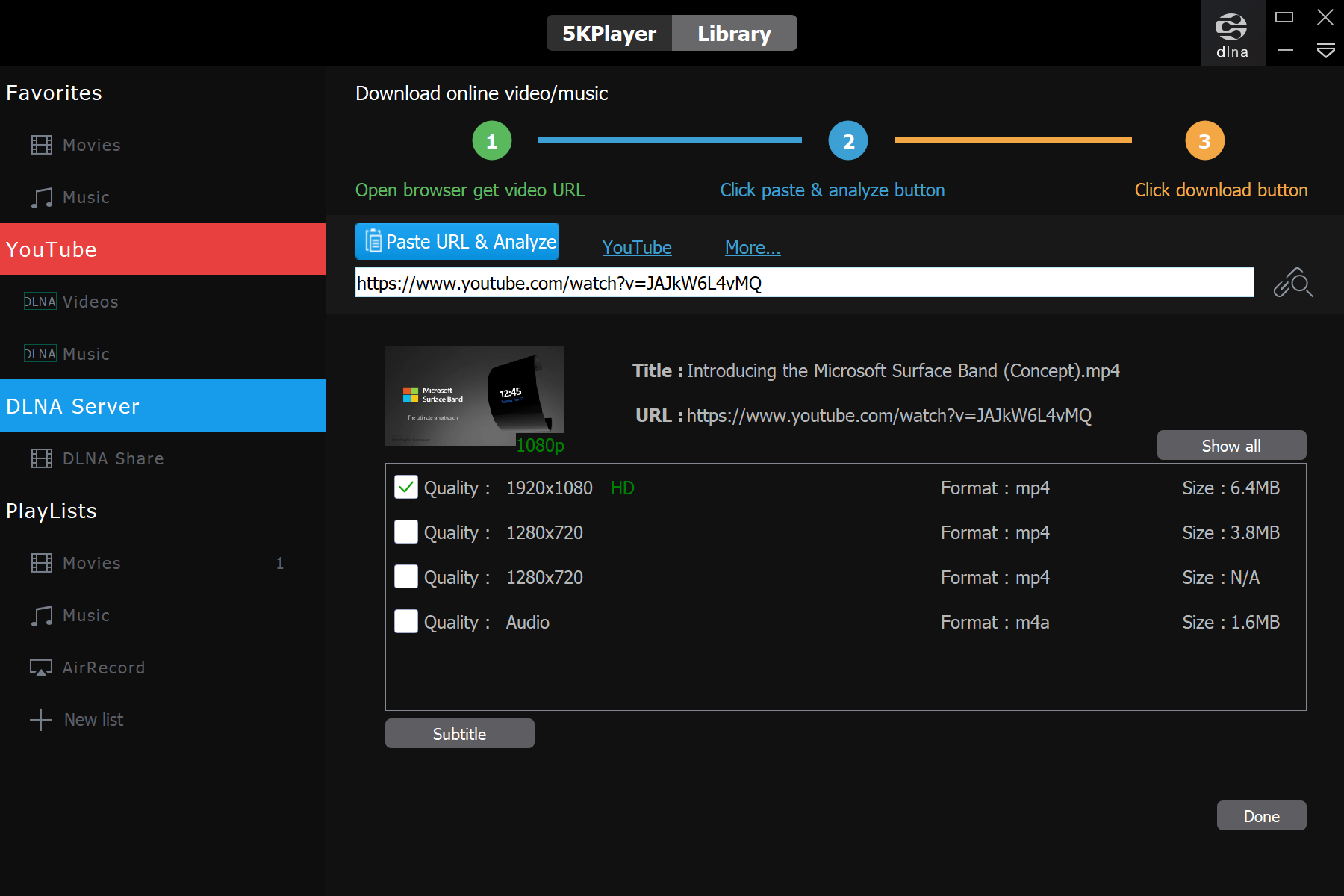 Simply copy the video url, and paste it in the app and 5KPlayer will automatically detect the video details. You then have to just select the desired quality and you're done. You also have an option to download just the audio from the video.
Conclusion
Overall, I'm pretty impressed with 5KPlayer. It's quite an overwhelming product considering the fact that you're getting all that for free. Yet there are some things that can be improved. The user interface doesn't feel native to Windows and the overall design could've been better. But hey, it's a freeware and maybe its just too much to ask for.
5KPlayer is available today for both Windows & Mac and can be downloaded from here.