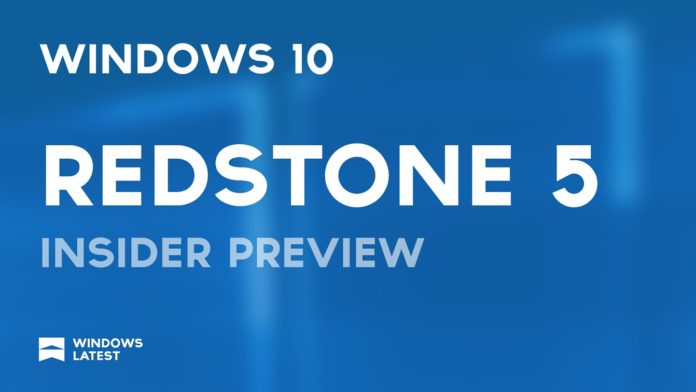 Microsoft has been busy this week releasing Windows 10 builds at a faster pace. Today, Microsoft released Windows 10 Build 17760 to Insiders with some much-needed improvements.
What's new in Windows 10 Build 17760
The update comes with minor improvements to the game compatibility. Microsoft has today announced that the Windows 10 October 2018 Update is fully compatible with Tencent games. Microsoft has been working with Tencent for some time now to fix the compatibility issues.
"The Windows Compatibility Team is pleased to announce that the Windows 10 October 2018 Update will be fully compatible with all major Tencent games. Game compatibility can be challenging due to the complexity of the games and reliance on anti-cheat services. We've done this by partnering closely with Tencent to test these games, investigate issues and produce fixes. Our hard work has paid off: we are pleased to say that this will be a successful release for our shared customers! We encourage all game developers or partners that produce anti-cheat software to reach out to us so that we can ensure compatibility for your products as well." Microsoft writes.
What's fixed and improved
The build watermark at the lower right-hand corner of the desktop is no longer present in this build. But this is by no means the RTM build.
The issue causing apps that use .NET 4.7.1 to not work correctly in previous builds has been fixed.
Microsoft Edge is getting fixes to address rendering issues in certain types of PDFs.
An issue that could cause a crash when using swipe to navigate back in Microsoft Edge has been fixed.
Microsoft has fixed an issue where Edge crashee when F12 was pressed on certain web pages.
Microsoft fixed issue resulting in the icons on Microsoft Edge error pages not being visible on localized builds.
Microsoft fixed an underflow in the Windows Security app that could result in the UI unexpectedly showing a very large number of threats had been found.
Windows 10 October 2018 Update is now one step closer to RTM
Build 17760 for Windows 10 doesn't come with any known issues suggesting that we are one step closer to the RTM build. The final build of Windows 10 October 2018 Update is expected to arrive by end of September.
If you're interested, you can learn more about Windows 10 October 2018 Update and its features here.
Windows 10 Build 17760 is currently live for Insiders in the Fast Ring and you can get it by going to Settings > Windows Update > Check for Updates.