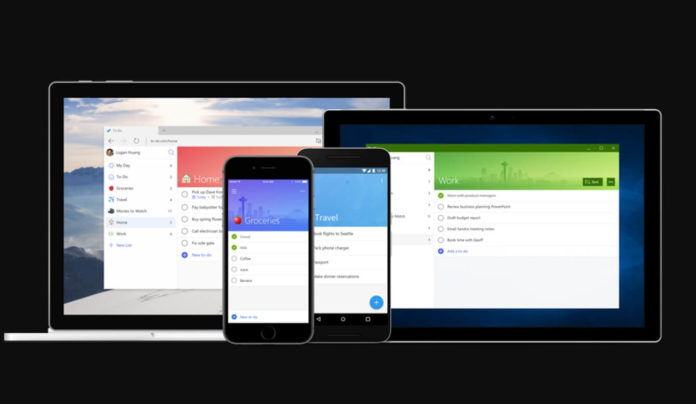 Microsoft yesterday pushed out a new update for its To Do application for both iOS and Android users. The latest update comes with new features especially for the iOS devices. Microsoft To Do app now allows iOS users to move tasks between lists easily just by swiping from left on the to do. You will also be able to move tasks by clicking on the yellow "Move to" button and selecting the new list.
Microsoft has renamed the To Do list for iOS users as "Tasks" and has also added faster syncing capabilities for the new lists. You will also notice a new and improved voiceover support while completing tasks.
For To-Do list users on Android, Microsoft has added a new feature which lets them restore a to-do list to the Important smart list. You would need to tap on the Undo button if you have accidentally removed one.
As with iOS, Microsoft has also added the faster sync capability for Android devices as well apart from fixing a crash which occurred when you tried to remove members. The update to Microsoft To-Do for iOS and Android pushes the app's version to 1.39 and 1.38.85, respectively.
Microsoft in its previous update for the To-Do app for Android devices added support for Routine Reminders to help users remember and plan their day. The users will be getting a reminder notification daily morning.
Microsoft also introduced "Importance" for Android devices which lets them star the most important to dos in each list and sort by Importance. If you are looking to repeat a to do then you will be able to view its easily with the company making the recurring to do visible in the detail view.
The latest update to the Microsoft To-Do app is currently rolling out and you can download it by going to the Google Play Store and App Store respectively.