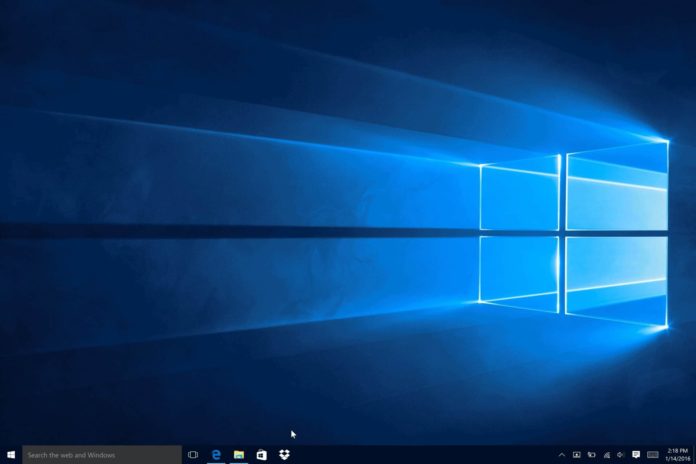 Windows 10 Build 18234 is now available for Insiders who have enrolled in the Skip Ahead Ring. The latest Windows 10 19H1 preview build comes with general improvements and bug fixes.
Windows 10 Build 18234 is another minor update as far as the features are concerned but it comes with a long list of fixes and improvements for the bugs that have been bothering the users over last three weeks.
What's new in Windows 10 Build 18234
For some reasons, Microsoft has highlighted the latest app update news in the release note of today's build.
Microsoft To-do app is getting Ink support in the latest update. Microsoft has added support for handwritten input which now allows you to do your tasks seamlessly in the app with version 1.39.1808.31001 and above.
Microsoft is also updating the built-in notes app in Windows 10 with much-needed changes. The Sticky Notes 3.0 is now available with a bunch of improvements and new features.
With today's build, Microsoft has addressed a bug in Build 18219 that was blocking the new button from working on Snip and Sketch app. For those unfamiliar, Microsoft recently renamed Sticky Notes app to Snip & Sketch and added a new feature that allows users to delay the snips.
Fixes and improvements
An issue, where the logging out of users profile occurred in previous flights, has now been fixed in this build.
The issue resulting in hangs when using WSL in the previous flight has been fixed.
Windows Team updated the Emoji Panel which now supports search and tooltips for Emoji 11 emoji added recently.
An issue where the explorer.exe would crash if in Tablet Mode has now been fixed.
Issues, where the app icons in Task View appeaed slightly blurry on high DPI devices, has finally been fixed.
Insiders reported an issue where they got an error saying no support app is installed when clicking activities in Timeline has now been fixed.
An issue, where the Taskbar background became transparent when changing graphics device, has now been fixed.
Microsoft has made some adjustments to improve the amount of CPU that cdpusersvc users.
The issue resulting in New button in Snip & Sketch not working has now been fixed.
The issue which resulted in a lot of time taken to open large files in Notepad when word wrap was enabled has now been fixed.
An issue where downloading a big file in Microsoft Edge would stop at the 4gb mark has finally been fixed.
Windows Team fixed an issue where text copied from certain websites in Microsoft Edge couldn't be pasted into other UWP apps.
Insiders using Windows 10 in S Mode recently reported that opening Word from a Word Online document did not work. This has now been fixed in the latest flight.
The issue causing Office in the Store to fail to launch with an error about a .dll not being designed to run on Windows on PCs running in S Mode has now been fixed.
As it's a preview build, there are some known issues and you're recommended to check the list of known issues before updating to this build. You can find the known issues below:
The Ease of Access Makes Text bigger. You might see text clipping issues, or find that text is not increasing in size everywhere.
When using Narrator Scan mode Shift + Selection commands in Edge, the text does not get selected properly.
Narrator sometimes does not read in the Settings app when you navigate using Tab and arrow keys. Try switching to Narrator Scan mode temporarily or you also can restart the Narrator to address this issue.
Clicking on web links in PWAs such as Twitter doesn't open the browser.
The background of notifications and the Action Center lose color and become transparent (with an acrylic effect). Microsoft is currently working on a fix and it should be fixed in upcoming flights.
Windows 10 19H1 is still in the early days of development and it's buggy so you're recommended to download the preview builds on your testing machine. If you're interested, you can get the latest build by going to Settings > Update & Security > Windows Update.