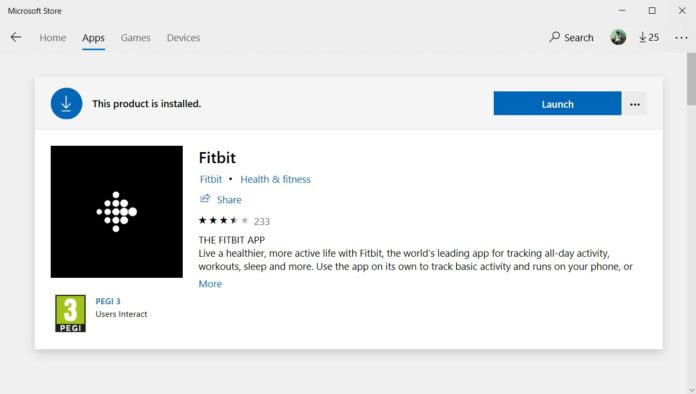 Earlier this week, Fitbit confirmed that their Windows 10 app is broken on Windows Phones but the app was still functional on PCs and tablets. In addition to being broken on phones, the Fitbit app Microsoft Store listing was displaying a reinstall button instead of update/install or share.
It looks like Fitbit is today rolling out a new update for its Windows 10 Mobile app with improvements and fix for the crashing bug.
Today, Fitbit app for Windows 10 Mobile has been updated to version 2.36.1645 and the update has addressed the crashing bug. Several users have revealed on Fitbit forum that the app is now functional on their Windows Phones.
If the app is still not working on your Windows Phone, you're recommended to open the Microsoft Store and download the updated Fitbit app.
It's worth noting that Fitbit still hasn't confirmed the outage of its app and the last update was posted by the company's representative yesterday.
"Thanks again for all your candid feedback. As mentioned, our team is aware of this issue and are actively working to resolve it. I will be sure to keep you all updated as more information becomes available. Your patience is truly appreciated," the latest update on Fitbit page reads.